Recently Schleich have added to their Farm Life range and we have been sent two of their new sets to review – Stable Cleaning Kit with Calf and Lamb and the My First Farm Animals. I have always encouraged Monkey when it comes to imaginative play and he really enjoys going to farms and seeing the animals so they seemed perfect for us. 
If you have not come across Schleich before their philosophy is about education, so much so, that their products are developed with the assistance of parents, teachers and children. They are designed specifically for small hands and their figurines are made to be as realistic and natural as possible.
Monkey was very keen to get into the sets and start to play with them.
Stable cleaning kit with calf and lamb RRP £6.50
Every morning, the farmer gets up early to tend to his animals. The Shropshire lamb and the Fleckvieh calf have just come into the world, and are still a little wobbly on their feet. They need a lot of care. Are they healthy? After the farmer has checked that they are happy and healthy, he feeds the animals and brings them a bucket of fresh water to ensure they have enough to drink. Then he takes the broom and sweeps the walkway between the stalls.
My First Farm Animals RRP £12.99
The farm animals are exploring their new home and sniffing their surroundings curiously. The pig jumps up with delight – its keen sense of smell has led it to some apples and carrots. It devours them, munching happily. The farmer feeds the hay to the Black-Pied cow, which is already mooing hungrily. The cute little lamb is allowed onto the pasture for the first time today. The way it prances around is hilarious to watch. The hen watches the goings on with interest from the farmyard, and occasionally pecks at grains of corn.
Imaginary play is so important and I try encourage it at every opportunity, sets such as these are a brilliant way to do this. The benefits of imaginative play are extensive;
Creates opportunities for exploration- it allows them to practice what they see/how they perceive adults interacting and helps them to learn how the world works
Creative thinking – as they play they make up their own storylines and games and if playing in a group or pair it encourages negotiation and cooperation
Helps with language development – both through role playing but also through parental involvement
Gives them self esteem – to control their own play, which in turn leads to feelings of confidence and security
Helps develop emotional intelligence – via social cues, recognise and regulate emotions and the taking of turns
Things we love:
The quality of Schleich animals has always been head and shoulders above others in the market. Partly because the figurines are very detailed and life like.
The animals are quite weighty and stand easily on their own – there's nothing more frustrating than cows that keep falling down..
Expecting our second I always try to choose toys that stand the test of time these are ideal for that purpose albeit the smaller buts will be put away.
You get what you pay for – we have long been fans of Schleich, whenever we visit a zoo or similar Monkey will pick an animal we have seen and we would buy Mummy, Daddy and Charlie versions of that animal. I guess we will be revisiting and getting a Kipper version too soon! It has meant we have built up a little collection and avoid the normal gift shop tat.
These are going to make a great addition to our animal selection and would make great presents. Have your children any Schleich animals in their collection? If so which ones are their favourites? I would love to hear about them in the comments below.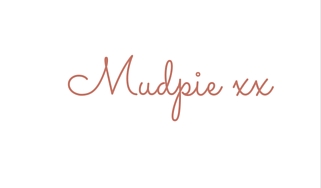 We were given the Schleich play sets for the purpose of this review, all opinions are my own.