I have always wanted to foster a love of reading in the boys. We started reading to Monkey at a very young age and it is now firmly part of our bedtime routine. The only thing that differs is whether he can get two or three books out of us. It provides the perfect bonding time between parent an child, it also allows us to relive some of the classic stories we were told ourselves as kids. It will not be long now until we start to move onto chapter books with him as he is now reading independently. I am totally amazed by how quickly he has learnt to read since starting school in September, progressing through the reading colours.
I am sure some of this is to do with the things we have done at home to encourage reading and a love of books where ever possible.
Book Nook – we had a little area in our playroom set up with books which he could access easily. This has now been moved into his bedroom. We have done the same with Kipper who at the moment just likes to pull them of the shelf and try to open them. It doesnt need to be fancy. A little corner somewhere free from techology to allow some quiet time.
Boxes of Books – I also have a little wicker storage basket which I put a variety of books in, and rotate them this is always around so that they are accessible whenever the need takes them
Story Sacks – I have made a few in my time, not all of them have made it onto here but Monkeys favourites have been The Room on Broom, Gruafflo, Going on a Bear Hunt. A story sack will include all sorts of activities linked to the book in question. If you don't have time to make your own then check out your local toy library as they normally have some you can borrow.
Provide Story Props – for favourite stories so that we can act out the stories in our own words. These tend to take on lives of their own and not resemble the original story but we have loads of fun and telling your own stories is the first step in learning to read
Link Play and Sensory Activities – to books and themes which use to help Monkey associate things with the story or books we were reading at the time
Visiting the Library – Monkey loves to check out books and I am eternally grateful for the fact that there are no late return charges on kids books!
I intend on doing all these things with Kipper as well. However now back at work with two children and all the that entails I do not have as much time to spend on invitations to play and sourcing exciting reading material. So when the Baby Book Club got in contact and asked if I would like to try out their new concept I of course said yes. The thing I really liked about it was that each month we would receive three books all tied to a theme. Which means I don't need to think up a theme myself and then find books to match. I hardly ever get time to look around book shops, which use to be a guilty pleasure of mine while on maternity leave. But with Baby Book Club I don't need to.
Baby Book Club send out their packages on the 30th of each month although you can sign up at any point. I received a lovely welcome note explaining when to expect my first delivery. The books arrived packaged in a large white box and covered in tissue paper to match the company's branding. Its the attention to detail that makes all the difference with a service like this. The theme for March was Under The Sea.
The three books we received were:
In The Ocean – which is a Really Decent Flip Flap Book – made with chunky flap pages, with bright illustrations any rhyming text. It is a fun introduction to ocean animals that will aid imagination and development. The pages are cut in half to allow Kipper to mix and match the six sea creatures.
Gilbert The Great – from the time Gilbert the Great White Shark was a tiny pup Ray,on Remora was stuck to him like glue. But then one day, Gilbert wakes up to fond that Raymond has gone… This touching tale about love and loss will warm the hearts of adults and children alike. We love this book and such an important life lesson.
Bright Stanley and the Cave Monster – Stanley and his friends are exploring a mysterious cave. Its such fun! But then they see lots of strange shadows….Oh no! It must be a cave monster. The illustrations in this book are beautiful and again I really like the morale of the story.
The books have inspired me to get out the Sensory Underwater Play Mat which I made for Monkey some time ago and I have even put together an Underwater Treasure Basket for Kipper. Baby Book Club is a great idea and would make the prefect present for a grandchild or close friend after all giving the gift of reading to a child is so special.
There are three price plans to choose from, so the chances are you will find something to suit your budget. A three month subscription costs just £30 (9 books), bearing in mind the books which we received in our first month had a RRP of £26 thats fantastic value. There is also a six month at £60 and twelve months at £120. No matter which option you choose its only just over £3 a book. I would totally recommend this service to all new parents and intend on buying some as gifts.
Baby Book Club have very kindly given me a to giveaway to my readers. For a chance to win please enter via the Gleam application below and note the Ts&Cs
Competition is open to residents of UK aged 18 or over
There is no cash alternative offered
The winner will be drawn at random and receive a three month subscription to Baby Book Club
The competition will close on 19th May at 11.59pm, the winner will be notified through Twitter
The Winner will be asked to provide an email address and full postal address
I have some other giveaways running at the moment so please check them out in the Blog Giveaways Page . Good Luck!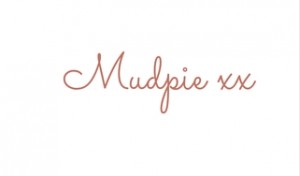 If you've liked this post please follow me on my social media channels:
Mudpie Fridays: Twitter | Instagram | Facebook | Pinterest | LinkedIn
We were given a months subscription from Baby Book Club for the purpose of this review all opinions are my own