Fisher-Price® Little People® Teaching Emotions through Play: When Monkey was little I spent a lot of time working on his emotional intelligence. To me that it more important than academic smarts which I knew in time would come. It was interesting when he got his end of term report to find that he was graded as above expectation in twelve out of seventeen areas. Many of areas he's is excelling in are focused around the softer skills an understanding of his world and the people within it. Like many other parents I was a very proud mummy. I like to think that a small part of this is down to all the work we did with him around emotional intelligence.
I am yet to even start this journey with Kipper (second child syndrome) so I was pleased when Fisher Price got in contact and asked if we would like to test out one of the new toys – Caring for Animals Farm which retails at £34.99. Its the perfect starting point for Kipper on the emotional intelligence journey as it helps him start to learn and understand about taking care of someone else.
The Caring for Animals Farm is run by Farmer Jed and gives Kipper the opportunity to take care of the animal friends, from feeding the chickens to tucking in the horse (yes there is a blanket attached). Press the button to open the stall doors or hayloft that activities phrases and sounds. Press the button again to 'hatch' the chicks, or turn the silo to rotate the corn crop. Ring the metal bell to let the animals know its dinnertime, and feed the corn to the chickens to stimulate emotions and self- expression.
So how did Kipper get on? He really enjoyed exploring the farm, especially the corn and food slices which he held for almost the whole time we played with it. I did encourage him to put them in the stable door slots so as to feed the animals which he responded with 'ahhhhh'. Which is our code for being gentle.
The bell was also a great source of amusement and he loved being able to open all the gates and press the buttons. There is a little weather vain on the top which the animals can fit on and Kipper liked the chicken to be put on the top. The corn silo operates by turning the top which Kipper managed to do without any direction. This surprised me since he is at the lower end of the intended ages range which is 12 months plus.  It was like he knew how to interact with the toy and enjoy all of sensory-stimulating fun, the bright colours, songs & sounds.
From my perspective as a parent I like how it folds in on itself as it means that it is easier to store. It also has a little green handle which means that its easy to carry around, especially when you had a small toddler in tow. It comes with five characters Ted the farmer, pig, cow and calf, horse and a hen. Each time he pressed a button something would happen, such as the barn doors opening or a fun sound. He realised that it was him that was making this happen and would keep pressing. It was lovely watching him make the connection. To learn through play.
And perhaps this is the most important thing for me, watching him learn and interact. I can see how this will help him to explore to care for the farm animals. Fisher Price Little People commissioned a study into emotional intelligence and rather worryingly found that; Children as young as three are hindering their emotional intelligence by spending too long staring at screens instead of socialising with youngsters.
Why is emotional intelligence important? It enables people to communicate effectively and relate authentically to others. It also helps us to manage our feelings and moods. By learning this at an early age it means that children should develop the vitally important life still of being able to cope with the full range of emotions. A spokesperson speaking on behalf of Fisher Price Little People said:
The new Fisher-Price Little People toy range for example, helps engage children in lessons of kindness, sharing and caring for others through play, from different facial expressions to engaging music and themes. 
The other toys in the range include – Animal Rescue, Travel Together Airplane and Sit with me School Bus. They are all available online and at all good retailers. The lovely people at Fisher Price have very kindly agreed to giveaway a Caring for Animals Farm to one of my readers. To be in with a chance of winning please enter via the Gleam application and note the T&C below.
Fisher Price Little People – Caring for Animals Farm RRP £35

Competition is open to residents of UK aged 18 or over
There is no cash alternative offered
The winner will be drawn at random and receive a Caring for Animals Farm
The competition will close on 31st August at 11.59pm, the winner will be notified through Twitter
The Winner will be asked to provide an email address and full postal address
I have some other giveaways running at the moment so please check them out in the Blog Giveaways Page above.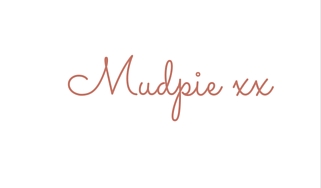 If you've liked this post please follow me on my social media channels:
Mudpie Fridays: Twitter | Instagram | Facebook | Pinterest | LinkedIn
We were given the Fisher-Price® Little People® Caring for Animals Farm for the purpose of this review all words and opinions are my own.