So my two love a bath, Kipper loves it so much that I can not actually make a bath time part of his nighttime routine. If I do I can guarantee that he will be wide awake for an hour longer than he should be. Its lovely watching them play together in the tub, it seems to be the one place they can play uninterrupted and not bicker. The one thing I do not like about bath time though is all the plastic toys! Recently they seem to have multiplied by themselves overnight. I am all for natural wherever possible. So the black sack *may* have come out…
Which is why I was delighted when I was contacted by Cocobubble as I can totally relate to their ethos:
With a little imagination and a keen sense of adventure, there is no limit to where bath time can take you. Our products are designed to stimulate your child's imagination and make those adventures come alive in your tub with wonderful characters, stories and sensory toys. We love dreaming up new destinations and activities for your adventurers to enjoy!
They want to get plastic out of the tub and eco toys in. Which I am all in favour for. Plus they want to make sure that they look after little ones skin. This is essential for me since Monkey is prone to eczema. This means that their products do not contain:
No SLS / SLES – they are chemicals commonly found in commercial skincare products that are reported to cause skin irritation at low concentration levels.
No mineral oils – they are a by-product of the distillation of petroleum and a common ingredient in skincare products.
No silicones – they coat the skin and impede its natural function.
No parabens – they are linked to hormone imbalances.
No PEG's – they are reported to be often contaminated with toxic impurities that can penetrate the skin.
No phthalates – they are reported to have a toxic impact on humans and animal life.
No animal ingredients – we love vegan skincare.
Not only that they also look after the environment, their products are not tested on animals,  the packaging is 100% recyclable and they produce their products in the UK and use only UK suppliers to reduce their carbon footprint. We were offered a selection of their products to try out. I opted for:
Dinosaur Adventure – RRP £14.50. Monkey is dinosaur mad so I thought this would be perfect for him. True to form he loved it. You also get a lot in the kit. A finger puppet, coconut bowl, bath bomb, lemon soap paint and three individual soaps. Perfect for creating your own story. Monkey was so excited by the bath bomb, having never had one before. It was difficult to get photos because he couldn't stop touching it or playing with it! Inside there is another little soap. Everytime he's had a bath since he has asked if we have any more bombs. He used the coconut as a house for the mini dinosaurs and we had elaborate stories about the playing in the water… It really did capture his imagination which is exactly what it is designed to do.
Primary Colour Soap Paints – RRP £9.50. OMG these smell good enough to eat! Coming in Red (strawberry), Blue (raspberry) and Yellow (lemon). The pots are a great size and there is plenty in them to last several bathtimes. Monkey had great fun drawing all over the bath with these and on himself. The best bit is they are getting him clean at the same time. I did wonder if they would bring his skin up but there was not a single red mark. I am so glad that he can enjoy products like these as he spent the first few years of his life not even having a bubble bath.
For Kipper I opted for a Coconut Sieve – RRP £3.50, I knew this would be a hit. He loves containers at the moment and the fact that this has four holes in it and he can watch the water. Whenever he's in the bath at the moment he will not put it down. I also chose a couple of finger puppets from the Sea Creature Bath Puppets – RRP £8.75 which Monkey used to tell stories to Kipper in the bath it was so lovely to watch. Despite being made of felt they stand up really well against the water and keep their shape and colour.
And of course the lovely people at Cocobubble sent me a Lavender and Orange Swirl Bomb – RRP £3.50 so I could have some time out for me. It turned the water a lovely purple colour with a gorgeous scent. They have recently developed a whole range of bath bombs ideal for mothers to spend some much needed time out!
Cocobubble have some wonderful products and they are offering the bundle which we reviewed to one of my lucky readers worth just under £40. You can enter the giveaway below via the gleam application. Please note the T&Cs:
Cocobubble Bathtime Treats Bundle

Competition is open to residents of the UK aged 18
There is no cash alternative offered
The winner will be drawn at random and will receive their choice of craft kit from the Mum Made website – subject to availability
The giveaway will close on the 8th November at midnight, the winner will be notified through Twitter
The Winner will be asked to provide an email address and full postal address
I have some other giveaways running at the moment so please check them out in the Blog Giveaways Page above.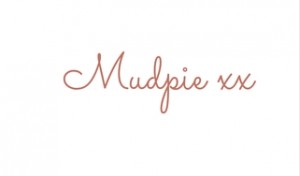 If you've liked this post please follow me on my social media channels:
Mudpie Fridays: Twitter | Instagram | Facebook | Pinterest | LinkedIn
I was sent the Cocobubble products for the purpose of this review all opinions are my own.