Toddlebike2 Review: If you are a regular reader of Mudpie Fridays you will know that Kipper was up on his feet on his first Birthday and ever since has been pretty active. This week he turns eighteen months which is quite scary in itself….sob!! Somehow he seems to already have worked out how to throw a tantrum and a strop when he doesn't get what he wants. He also gets frustrated easily trying to keep up with his older brother and watches him on his scooter with envy. Yet he's far too young to even consider a balance bike or a scooter of his own. So when Toddlebike got in contact and asked if we would like to review one of their Toddlebike2 I thought it may help solve his frustrations.
Toddlebike2 is aimed at confident walkers that can mount and dismount without falling over. You will know your child best and so when to introduce Toddlebike2 to them but as a guide somewhere between 12-18 months. Kipper has been playing with it in doors for a couple of months now. I wanted to let him get use to it on his own. He's been pushing it around the kitchen, sitting on it, getting off, picking it up – he can pick it up as it is so light it weighs less than 1kg which is three times lighter than most balance bikes and scotters.
He's just started to scoot on his own, not that far at the moment but I am sure it won't be long until he's taking it everywhere with him. I don't mind either because it is so light its easy to carry and will fit either under the buggy or hang by its handle bars without any trouble. It also means he will not be confined to his buggy.
Based on a Belgium design and brought to the UK by Jo, a mother of two to fulfil a need identified by her own little boy. The need for independent riding. The Toddlebike2 has a number of features specifically designed for Kippers age group:
Easy reach handlebars with a centralised seating position. The crossbar is raised in line with the seat to make it easy for him to sit on. Kipper can now easily get on and off even with his short little legs.
The wheels are specifically designed to be narrow to help Kipper learn and steer easily. As the wheels are large it should be able to handle most terrains – although we have only used it on hard surfaces to date
The quality of the plastic is very good. The fact that it is made from plastic means that its waterproof and toddler proof. Not only that but all of the parts of the Toddlebike2 are manufactured, assembled and packaged in Europe. It also comes with a 3 year no quibble guarantee.
He really does love his new Toddlebike2 and I can see us getting a lot of use out of it in the coming months. I am sure it will make his eventual transition to a balance bike a lot easier as well.
The Toddlebike2 comes in three colours, pinky pink, racing red and midnight blue and is suitable right up to three or four when they progress to a balance bike. It is now stocked in John Lewis, but you can also buy it online on their website for £23.95 with free postage in the Uk & Ireland. They have given one of my readers the chance to win a Toddlebike2 off their own, in their choice of colour by entering the giveaway below:
Competition is open to residents of the UK and Ireland aged 18
There is no cash alternative offered
The winner will be drawn at random and will receive a Toddlebike2 in their choice of colour– subject to availability
The giveaway will close on the 17th November at midnight, the winner will be notified through Twitter
The Winner will be asked to provide an email address and full postal address
I have some other giveaways running at the moment so please check them out in the Blog Giveaways Page above.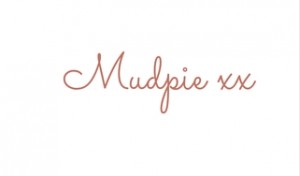 If you've liked this post please follow me on my social media channels:
Mudpie Fridays: Twitter | Instagram | Facebook | Pinterest |LinkedIn
We were given a Toddlebike2 for the purpose of this review, all words and opinions are my own.