Mummy Style: My Christmas Outfit: I hardly ever have time to shop in the hughstreet. Pretty much all myself shopping is done online. When I am not at work I want to spend time with they boys and the thought of dragging them around shops. A buggy full of stuff and a toddler that wants to be out running around it fills me with dread. So when JD Williams got in contact and offered me the chance to order a couple of items in time for Christmas I was excited to see what they had on offer.
We don't have the traditional style Christmas party at work so I was after a Christmas jumper that isn't really a Christmas jumper.  I was after something that was stylish – read not bright red and with a flashing red reindeer nose! One brand which I use to buy a lot of when I did go clothes shopping was Oasis. So I was delighted when I found this on the JD Williams website. I opted for a their Curve Sequin Yarn Knit. It looked so sparkly online and when it turned up I was not disappointed. Super easy to wear it hangs really nicely. The longer sheer front and back makes it look as though there is a top underneath it. So its more dressy than your average Christmas jumper!
Its also super warm and soft. It is hand wash only but so far its has survived the washing machine on a gentle wash.The neck is scooped which means its supper flattering. I have worn this jumper a lot more than I ever imagined. I can really see me getting a lot of wear out of it over the festive season. I wish they did them in more colours as I would definitely buy them.
Its great that JD Williams support lots of high street brands and this is something which would encourage me to use them again.
I also opted for a pair of new boots. I like pointy ones! Its been a while since I have found a pair since rounded toes and flats seem to now be more fashionable. So I was thrilled to find Pointed Toe Ankle Boots by Daniel Tiana. I have not come across this brand before. I also fell in love with a pair of low cowboy boots which may have also have accidentally ended up in my shopping basket. The pointed boots are perfect for work. Despite having a high heel the fact that they are block means that they don't make the balls of my feet ache.
I have work them solidly at work in London when I was on my feet all day and was really impressed. The leather is super soft and does mark so you do need to look after these boots. But they are a classic and I can see myself getting a lot of wear out of them in the coming weeks. I haven't found an outfit yet that they don't got with. Everything from suit trousers to jeans. I like to pair them with a dark grey pair of skinnies and my new festive jumper.
I was very impressed with fast delivery and packaging from JD Williams. Returns are easy and I can see myself ordering more from them in the future. The have a wide range of brands on offer as well as their own label clothing. Not only that they also have kids clothing and toys, electricals and homeware. I have found a new way to shop without it affecting my time with the children. Its about time I updated my wardrobe so watch this space as I can feel some more Mummy Style posts coming in 2018.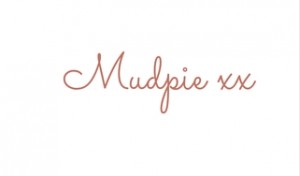 If you've liked this post please follow me on my social media channels:
Mudpie Fridays: Twitter | Instagram | Facebook | Pinterest | LinkedIn
This post has been written in collaboration with JD Williams who supplied the items included in this review.