Being a mum of boys means that I get very little chance to buy pretty girlie things much to my huge disappointment. However with Christmas literally around the corner and some important little ladies in my life it gives me the chance to browse some of the more prettier items online. Thats when I came across Angel Face who have very kindly asked if we would like to review one of their Tutu Skirts. I love these and have often wanted one as an adult! Mine would be vintage pink with sparkles!
As well as the Tutus, Angel face sell a wide range of girlie accessories from shoes to tracksuits, to party dresses, knitwear, skirts and coats. They have sold over 200,000 tutus! Based in Kent this home grown British business is now available in over 400 boutiques and in 40 countries. Its a real success story based on experience of working with global fashion brands and the desire to design clothes that have those special little touches. Their new Charming Trinity Tutu is one of these with its little gold coloured winged charm on the soft jersey waistband.
I love how they come packaged in a vintage style hat box. As an adult I was excited to see what was inside, I can only image how a little girl would feel. The skirt itself is made from yards and yards of soft frills. It really has substance and is actually quite difficult to photograph because its so frilly!!
Super soft to the touch I can imagine the little girl this is destined for dancing around her living room spinning an pirouetting. There is a wonderful range of colours to choose from and not just your 'pinks'. Although they have the most gorgeous vintage pink which was our wedding colour, they also have white, navy, red, black, grey(s), blue, green and lilac. There really is so much choice. Sizing goes from 1-2 years up to 12-13 years ( I wonder if I really diet?) and pricing at £56 – £58 depending the age selected.
I opted for the Lucky Green colour, on their website there is clear measurements on size so its easy to get the right one. They make such a lovely gift for a special little lady. A proper heirloom which can be stored in its box to protect it. The lovely people at Angel Face have very kindly given one of my readers the chance to win their own Charming Trinity Tutu in their choice of size and colour (subject to availability).
To enter please use the Gleam application below and please note the T&Cs.
Angels Face Charming Trinity Tutu Giveaway

Competition is open to residents of the UK aged 18
There is no cash alternative offered
The winner will be drawn at random and will receive a Charming Trinity Tutu in their choice of colour and size (subject to availability)
The giveaway will close on the 28th January  at midnight, the winner will be notified through Twitter
The Winner will be asked to provide an email address and full postal address
I have some other giveaways running at the moment so please check them out in the Blog Giveaways Page above.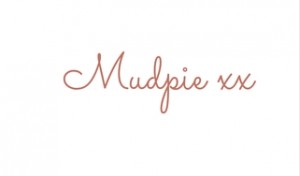 If you've liked this post please follow me on my social media channels:
Mudpie Fridays: Twitter | Instagram | Facebook | Pinterest |LinkedIn