As much as I love Christmas it's a really hectic time of year. Somehow I get through it by permanently running on empty, present buying, wrapping, those extra work commitments, social engagements, activities for the children to make it as perfect as it can be! By the end of it I'm a mess. That was more evident than ever this year when I contracted flu the day after Boxing Day. It meant the rest of the Christmas holiday was a complete wash out from my perspective! Thankfully I have a few more days off and a getaway next week with some girlfriends. Otherwise I would have felt well and truly cheated.
But that doesn't solve the problem that combine the festive period and the flu had left me floored. I am shattered. I have a long list of things which I wanted to do on my break from work which hasn't even been looked at. When I do return to work at the end of next week we enter a really busy period on the run up to tax year end. It will mean longer hours as I make sure my little team hits the ground running and I put us in the best possible position to achieve our goals in the year ahead. Which basically means I need to get those things on my to do list done now or they won't get done until the Summer! Oh and I would really like to enjoy my time away, have a couple of drinks (to make up for the lack of it over the Christmas season) and enjoy the outdoor adventures we have planned.
So I need tiredness in the nicest possible way to do one. Which is why I was pleased to hear that Berocca is adding a new flavour to its range – Blackcurrant, which launches this month. This is in addition to the original orange flavour, mixed berry, tropical and mango flavours. I have been trying it out over the last couple of days and was super impressed with the colour and the flavour. I would even go as far as saying that its probably my new favourite!
Berocca is my go to for fighting tiredness. For when I need to be at the top of my game. Because it's packed full of eight B vitamins including B1 and B2 which work with my body to release its natural energy.  Each fizzy tablet is also brimming with B5 which is scientifically proven to support my mental performance. As well as B12 which is helps to combat tiredness and fatigue.
I am excited to see all that 2018 will bring, we have some wonderful getaways planned as we continue our habit of going away once a month. With Kipper getting older our days out have been transformed to running around after a toddler. Which has also seemed to give Monkey a new lease of life too. Parenting is hard work, but so rewarding, I want to grab each opportunity with both hands. By taking Berocca I know I will  have enough energy to deal with whatever adventures may lay ahead for us this year. Happy 2018 everyone x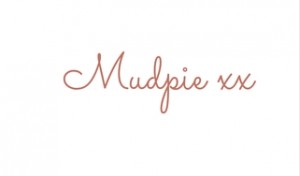 If you've liked this post please follow me on my social media channels:
Mudpie Fridays: YouTube | Twitter | Instagram | Facebook | Pinterest | LinkedIn
This is a collaborative post I was paid for my time