BRIO My First Railway Take Along Set Review: Kipper is that beautiful age where everything is an exploration and he's starting to take part in his own small imaginative play experiments. He has a particular passion for cars, trains and planes. So when we were asked to review the BRIO My First Railway Take Along Set I thought it would be the perfect for him. He's starting to need entertainment when his big brother is getting all the attention and he has just learnt 'Choo Choo' (which is adorable!).
We already have a selection for BRIO track and associated accessories from when Monkey was little. Despite being played with a lot its still looks as good as new. Its also great quality and I love the bright colours of the accessories against the natural wooden track. Monkey still enjoys playing with it so its still lives in his room, much to Kipper's annoyance who quite likes to go in and dig about in the box. Which makes the the BRIO My First Railway Take Along Set perfect for him. As not only does it mean that he now has his own little BRIO track for himself but we can take it wherever we want to.
The set is formed of a plastic semi round box which a little built in handle it also forms part of the track around the top edge. You get a train with a separate engine and carriage. The white carriage has a little metal jungle bell inside which has been a source of amusement for Kipper. There are also two pieces of track and two stoppers or ramps. These are designed to help toddlers push the train onto the tracks easily. The trains are held together with magnetic couplings and Kipper was particularly interested in how they worked. He would keep pulling them apart and giving the engines to me to 'fix'. He had a wonderful time playing with his new little set and it was nice to watch him play.
Things we love about the BRIO My First Railway Take Along Set:
Well known established brand
Its movement is smooth and easy to manipulate. Kipper can add the ramps by himself although he needs a little help with the track at the moment. I don't think it will be long until he can do it all himself.
Its hard wearing – its been thrown around loads and still looks brand new – there are no pair chips or dents
It chunky and ideal for younger hands and there are no little fiddly bits or items that may fall off and pose as a choking hazard
Ascetically pleasing
Helps to develop imaginative play
The box is large enough to add to and its the perfect size for Kipper to take on adventures with him
The only improvement I would like to see is that there are is a little bit more track in the box it would be nice to have enough to join up the track. The BRIO My First Railway Take Along Set is aimed at 18 months plus and priced at £29.99 its available to buy from most high street toy companies in store and online. It is also available at Amazon. If you would like the chance to win one for yourself then BRIO have very kindly
BRIO My First Railway Take Along Set

Competition is open to residents of the UK aged 18
There is no cash alternative offered
The winner will be drawn at random and will receive a BRIO My First Railway Take Along Set
The giveaway will close on the 7th Feb
The Winner will be asked to provide an email address and full postal address
I have some other giveaways running at the moment so please check them out in the Blog Giveaways Page above.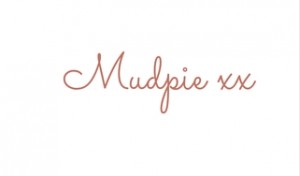 If you've liked this post please follow me on my social media channels:
Mudpie Fridays: Twitter | Instagram | Facebook | Pinterest |LinkedIn
We were given the BRIO My First Railway Take Along Set for the purpose of this review all opinions are our own.