A couple of weeks ago I wrote about the benefits of free play and our intention to to be involved in the Petits Filous Free Play Campaign. Free play is allowing the child the chance to explore and make their own decisions during their play. Its something we did a lot of when Monkey was younger. However since he's got older and we've had another child I hadn't realised we had slipped into an environment where he turns to the TV more than he should. The slighting alarming thing is when he's not watching TV he's watching unboxing videos on youtube. Living in such a structured environment and now being at school means that a lot of his play activities are structured too. I know its affecting him as he has started mentioning the lack of 'free play' at school when I pick him up.
Petits Filous challenged us to take part on the boredom challenge. To turn the TV off and see what happened. So we did just that. Monkey declared he wanted to make mudpies. Something we have not done for a long time… So we headed outside in the rain and cold to make mudpies. Only I didn't get involved at all, I bit my tongue and sat on my hands and let him figure things out for himself. I was totally amazed by the amount of time we spent in the garden. Monkey's attention span can be a little challenging at times, but it was me that had to drag him inside after an hour and twenty minutes. I think if Kipper hadn't woken from his nap then we may have been out there for longer. Although we were both frozen, Monkey not realising how cold he was until we were inside as he had been totally lost in his play.
I took a lot of video to try and understand what he was doing and his points of learning. There are a few which really stick out;
At one point Monkey decided that he wanted to get some more water for his mixture. He took the mini saucepan to the tap and filled it up. Then struggled to keep the water in it as he returned to his play. Next time he decided to take the watering can as it was easier to transport water. I found this whole process a bit of a challenge, I wanted to jump in and suggest the watering can straight away.
On his first mixture Monkey remarked that the sand he had been mixing in had disappeared. This is because there was only a small amount of sand to the mud. When he came to mix up another he used much less mud and added the mud to the sand instead of the other way around. This meant he got the outcome he wanted.
Mid way through the play process he decided that the mixture was too watery. Instinctively he started ripping handfuls of grass up. He added the grass to the mixture to thicken it up and get closer to the desired consistency.
As part of the experiment I got to chat through Monkey's mudpie play session and the outcomes with parenting expert Anita Cleare. She explained to me that free play is so important because it allows children to naturally loose track of time. By getting lost in their moments of play they are in effect practicing mindfullness. These sorts of activities don't happen at school much once they reach Year 1. Which explains why Monkey is struggling with the lack of 'free flow' when I pick him up in the evenings.
Anita explained that my observations above demonstrate Monkey going through a process of trial and error. He is assessing what he did, what has happened as a result, and if this met his requirements, yes or no? If not then he is looking to change something or enhance something such as adding the grass to bind the mixture. Not only is he learning elements of Science. He is also using his problem solving skills. Take the watering can example, because he is learning through experience it will stick in his head more than if I had given him the solution. Anita suggested that if he were to do the same thing again then its likely he would go straight for the watering can as he has learnt the solution to the problem himself. This is so important as he will now transfer this learning to other environments and problems.
She also suggested that its important for them to get outside. Letting Monkey get as muddy as he wants allows him to experience a lot more than the obvious. The outside environment changes all the time, nature is not a constant. Children do not get as bored outside as they would inside because they can extend their play by themselves. New things can happen because of its random variability. This definitely seems to have happened in our experiment, as he was more than happy outside and his play was extended long past his normal attention span. He also decided to start to pick different types of leaves from the garden to decorate his creation. I was surprised by just how many colours he found.
I am really glad we took part in this campaign. Its reminded me what is important. I am going to be making more of an effort to ensue there are opportunities for free play for the boys. I am also going to ensure I say no less and watch what happens. This whole experience has really helped us bond over mud, building on our relationship, something Monkey has been missing since his little brother came along. It was lovely to look through a little window into his world and I for one can't wait to do it again. 
Once back inside after making mudpies Monkey declared he was hungry. He asked for some of the Petits Filous pots in the fridge. Petits Filous provides Monkey with the goodness of calcium and vitamin D, for healthy bones*. I didn't realise that children can not make calcium so its important that they get it through their diet. The easiest way to do this is to ensure they get three portions of calcium a day. Although yogurts and fromage frais contain calcium not all have vitamin D. Petits Filous are fortified with vitamin D which means they now contain 50% of the recommend daily allowance of vitamin D. You can learn more about the nutritional benefits of Petits Filous at petitsfilous.co.uk.
The Petits Filous little pots which are great for at home and just the right size for Monkey. Not only does Monkey enjoy them but a recent Change4Life campaign launched by Public Heath England recommends Petits Filous with less than 100 calories per serving as a healthy snack for kids!**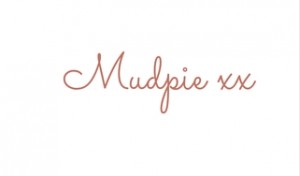 If you've liked this post please follow me on my social media channels:
Mudpie Fridays: Twitter | Instagram | Facebook | Pinterest | LinkedIn
I am working with Petit Filous and Britmums promoting the #PetitsFilousPlayFree campaign about the importance of free play.
*EU Authorised Claim: 'Calcium and vitamin D are needed for normal growth and development of bone in children'
***on specific variants: Petits Filous Strawberry & Raspberry Fromage Frais 6 x 47g, Petits Filous Strawberry & Apricot Fromage Frais 6 x 47g, Petits Filous Strawberry & Banana Fromage Frais 6 x 47g, Petits Filous Strawberry Fromage Frais 6 x 47g,Petits Filous Strawberry & Raspberry Fromage Frais 4 x 85g, Petits Filous Strawberry & Apricot Fromage Frais 4 x 85g,My First Petits Filous 6 x 47g, Petits Filous Magic Squares Strawberry & Vanilla 4 x 80g, Petits Filous Magic Squares Raspberry & Vanilla 4 x 80g, Petits Filous Strawberry Pouch 1 x 70g, Petits Filous Raspberry Pouch 1 x 70g,Petits Filous Strawberry & Raspberry Yoghurt 4 x 100g