As Strong as a Mother: Slogan tees and sweats seem to be everywhere at the moment. They are really on trend and I do wonder if thats because they are so easy to wear! Recently on Instagram I came across Strong as a Mother. Club who offer a wide range of tees and sweats with their logo. Along with baby clothes, mugs and stationary.
A union between two mothers Tamara and Jenna, I love the ethos of the brand:
STRONG AS A MOTHER
FOR THE WOMAN WHO HAS BROUGHT LIFE INTO THE WORLD; FOR THE WOMAN WHO NURTURES IT NOW. FOR THE WOMAN WHO MAKES A COSTUME, A STORY, A PROJECT, A HOME, A FAMILY. FOR THE WOMAN WHO TAPS THE RESERVES OF STRENGTH SHE NEVER KNEW SHE EVEN HAD UNTIL SHE BECAME A MOTHER.
Slim fit and made from super soft 100% fleece cotton fabric they are ideal for our changeable weather. Warm yet not too thick so ideal for layering. As they are based in Canada they are only just breaking into the UK market which also means that they are still quite unique. The wash well and theres a wide range of colours to choose from. I like the gold brings a welcome sparkle to my normal mum uniform. Available in sizes XS to XL and priced at $85 CAD they offer world wide shipping an you can purchase directly from the Strongasamother.club website.
If you would like a chance to win one for yourself then please enter via the Gleam application below and please note the T&Cs:
Competition is open to those aged 18, worldwide
There is no cash alternative offered
The winner will be drawn at random and will receive a Strong as a Mother Sweatshirt in their choice of size
The giveaway will close on the 3rd April
The Winner will be notified via twitter and will be asked to provide an email address and full postal address
I have some other giveaways running at the moment so please check them out in the Blog Giveaways Page above.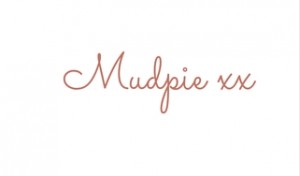 If you've liked this post please follow me on my social media channels:
Mudpie Fridays: Twitter | Instagram | Facebook | Pinterest | LinkedIn