I was a little sceptical about the Lunii My Fabulous Storyteller when I was asked to review it. Aimed at three plus, with Monkey now being almost six I did think he would be uninterested. Especially as he is now reading happily alone…. How wrong could I be? The answer very… He loves it! He is obsessed with it! He chooses it over his tablet! Its been out with us everywhere. His little face of concentration as he builds his own story is a beautiful thing to watch. I am super impressed with our Lunii My Fabulous Storyteller, read on to find out why.
In the box you get the storyteller itself, a USB Cable and instructions. The little green box tells children stories and they get the chance to choose the protagonist, location, companion and object. Initially Monkey could create forty eight different stories using the different options available. The set also allowed us to download the Good Night Stories for free which is an additional six. All the different permutations means that I don't think that Monkey has actually listened to the same story twice.
The storyteller is so easy to use. Monkey knew what to do instinctively. There is a little dial on the side which allows you to turn it on and off. It also acts as the volume control. On the front there is a large dial which you turn to hear all the different options you can choose for your story. The three other buttons on the front, are a pause, home button (to return to the main menu) and an OK button which you use to select the option you want. Its all explained in the guide should you get stuck. Also on the front is an LED picture which changes depending on the story option chosen. It will also show a battery icon when the storyteller is low on charge.
We first tested it when we were out at a National Trust property. He was getting restless as his younger brother was eating. We gave him the storyteller to keep him amused and then watched in amazement as he sat listening engrossed. Selecting his options, twiddling the dials totally engrossed. He even insisted on listening to it all the way back to the car. It is the perfect companion for our weekends away.
Things we love:
You don't need batteries. The storyteller is charged by using the USB cable either via a laptop or from the mains. There us a little red light which shows while it is charging.
Theres a headphone socket – perfect for travel.
As we have used it out and about a lot its been dropped several times but it seems to bounce and we have had no damage not even a scuff to the silicone, tactile covering
There is no screen! I am actively trying to limit Monkey's screen time. The best thing about this is that there is no screen.
You can go online and download a Lunni Library where you can download new stories.
Its a great size, easy to take on the move. Not too bug but big enough that you don't lose it in the bottom of a bag.
I like how the LuniiLibrary has stories in different languages including Spanish, French, German and Italian. This gives the storyteller longevity as it can help Monkey when he starts to learn languages at a later date
Books are purchased in Luns. The storyteller will hold twelve hours of stories. We have purchased the pirate set of eighteen stories for just over 10€ which is about 1 hour 40 minutes. I think this is great value for money.
Kipper is already interested in it too and I am sure it will not be long until they can listen together.
Although it doesn't and its not intended to replace reading a story as family I do think it helps Monkey in his learning journey. It gives him control of the story, allows him to make decisions and encourages his imagination. Its available online from Lunii website and also from Amazon priced at £53.90. You can also find out more on their Facebook Page. They have also given my readers the chance to win one! To be in with a chance, please enter via the gleam application below and please note the T&Cs:
Win a Lunii My Fabulous Storyteller

Competition is open to residents of the UK aged 18 and over
There is no cash alternative offered
The winner will be drawn at random and will receive their own Lunii My Fabulous Stroyteller
The giveaway will close on the 4th April at midnight, the winner will be notified through Twitter
The Winner will be asked to provide an email address and full postal address
I have some other giveaways running at the moment so please check them out in the Blog Giveaways Page above.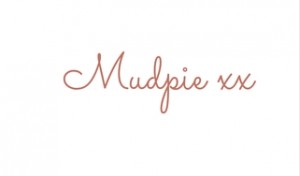 If you've liked this post please follow me on my social media channels:
Mudpie Fridays: Twitter | Instagram | Facebook | Pinterest |LinkedIn
We were gifted a Lunii My Fabulous Storyteller purpose of this review and compensated for our time. All words and opinions are my own.