Daddy & Me Leather Bracelet Set Review: Its not long now until Fathers Day which is the 17th of June this year. After several years of being a Daddy I now find it difficult to choose something for Hubby which is different. Having worked with Little Star Jewellery before I was very excited by their new Daddy & Me offering. The selection of silver chains with cross pendants and leather bracelets with stainless steel fastenings. Are designed to be modern and stylish. To be worn at any time and most importantly to match the special little person in their life.
For Hubby I opted for a Daddy & Me Leather Bracelet Set. Like the other jewellery available on the website its possible to personalise both bracelets. I opted to have Daddy and Son engraved onto the stainless steel fastening. Its possible to have up to eight letters on each bracelet. The adult version measures 22cm, the child's 18cm. Little Stars Jewellery suggest that the child's bracelet is suitable for children aged 5-12 years. Monkey is coming up six and the bracelet is a good size for him. He can take it on and off without unfastening but its not loose enough to fly off when hes playing.
I was really happy with them when they arrived. Both come individually boxed so would make a perfect gift. Beautifully wrapped in turquoise sparkly (almost star like) tissue paper. Even the box has stars on the inside and there is also a little gift bag. My initial impressions was that they were much better quality than I imagined they would be. The brown leather is thick and chunky, which makes me think it will stand the test of time. The fastening is magnetic which means Monkey can take it on and off by himself. Both Hubby and Monkey really like their bracelets. They are comfortable and easy to wear. Hubby has been travelling a little for work more recently so its nice for him to have something from the boys  to take with him. It also works for Monkey who misses his father when hes away.
Things I love:
The idea of matching jewellery for Daddy and child. There is also a great selection for some Mummy & Me options too.
The bracelets are such great quality, I can see the boys wearing them for years to come
Little Stars Jewellery offer free delivery and free engraving. Which is extremely good value since I think their jewellery is very well priced compared to others in the market
The packaging is lovely and really gives the feeling of opening something special.
I really like that its a UK based company, set up by a husband and wife duo who got their inspiration from a night sky in Greece. Wanting to harness the beauty of the stars in the jewellery.
Little Star Jewellery also have a wide selection of jewellery designed espically for children. Ideal to mark that special occasion such as a christening, birthday, their first day at school or just as a simple to gift to say I love you.
We all really love the Daddy & Me set, and I can see me needing to get a bracelet for Kipper once he gets older. If you would like to have one for yourself or the special Daddy in your life in time for Fathers Day. Then you will be pleased to hear that Little Star Jewellery are offering a Daddy & Me Leather Bracelet set Wirth £90 to one of my readers. To enter please use the gleam application below and please note the T&C
Little Star Jewellery Daddy & Me Leather Bracelet Set

Competition is open to residents of the UK aged 18 and over
There is no cash alternative offered
The winner will be drawn at random and will receive their own Daddy & Me Leather Bracelet set like the one we reviewed in this post.
The giveaway will close on the 10th June at midnight, the winner will be notified through Twitter
The Winner will be asked to provide an email address and full postal address
I have some other giveaways running at the moment so please check them out in the Blog Giveaways Page above.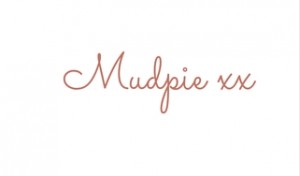 If you've liked this post please follow me on my social media channels:
Mudpie Fridays: Twitter | Instagram | Facebook | Pinterest |LinkedIn
I was gifted a Daddy & Me Leather Bracelet Set purpose of this review