Building an Eighties Playlist: Its been a little while since I had some mum time, let alone have some time away with some of my closest friends. We all know the benefits of having time to ourselves, switching off the mum duties and remembering what make us, us. However trying to actually allocate time in the diary to it can be impossible. So what better way to make sure it happens than booking a girlie weekend away to the 80s Rewind Festival.
I am going with two close NCT friends that I met when I was first expecting Monkey. We have been through the ups and downs of pregnancy, birth, the newborn days, weaning, walking, talking and starting school days. And then we did it all over again together. While we all juggle our young families, husbands and careers we still make time for our friendship. Although sometimes it can be difficult to fit it all in. So to say we are all a little excited is an understatement.
We have been preparing by downloading favourite 80s songs and building a playlist. I asked a few lovely mum bloggers for their top suggestions and why:
Jess – because its the most iconic song to come out of the 80s with such a distinctive start. Who can resist singing along and somehow you just know all the words!
Tanya – because I always mime into a fake microphone when that one comes on and I just can't help but prance around to it
Nikki – because I lived in California in the late eighties and remember driving down the highway in an open top car with this playing at full volume
Rachel – because its perfect for in car karaoke, epic party tune and reminds me of my brothers wedding!
Emma – because just wherever I am it makes me deliriously happy and sends me a bit mental!
Kelly – because it reminds me of my daughter
Maria – because I was lucky enough to have seen them perform twice at MK Bowl once in '96 and once in the noughties
Nothings Going To Stop Us Now – Starship
Jo – because it was one of our wedding songs and it reminds me of a time that I had everyone around me that I loved, all happy and dancing
Debbie – because I always wanted to be Debbie Harry – love the whole feel of this song and I always have to sing along loudly and badly!
Laura – because it was the sound track to my youth, I can still remember "running just as fast as you can" like my life depended on it!
Alice – because my parents apparently used to watch me through a crack in the door dancing and singing along. I was about 4. I didn't really know what I was singing so just made up the words. I loved Boy George because of his colourful hair and make up!
Tim – because its the definitive Brat Pack anthem
Cathryn – because I was about seven when it was released and loved it so much. I can remember dancing around to it. Later, when I was at university in the 1990s, it was always on in our student union bar and it has so many happy memories for me. It's one of those songs that always makes me smile.
Lianne – because it always makes me get up an dance !
Victoria – although I could list loads…..
Mary – because it just reminds me of dancing the night away with my best friends and always makes me smile
Amanda – because it gave me a warm fuzzy feeling to this day, probably because they remind me of being really little
Its Rewinds 10th Anniversary year which means each line up is packed with fantastic acts including Nik Kershaw, Kim Wilde, Billy Ocean and many more.
If that list has you going … Oh yeah, I love that song or humming along to lyrics in your head and you fancy reliving the 80s with the your nearest and dearest then head over to their website. There are still weekend camping, weekend and day tickets available.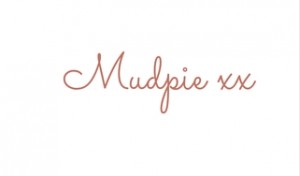 If you've liked this post please follow me on my social media channels:
Mudpie Fridays: YouTube | Twitter | Instagram | Facebook | Pinterest | LinkedIn
This is a collaborative post