Newbridge Sliverware Review: I wrote recently about paying more attention to myself. I have found that since becoming a mum I am all consumed by making sure the boys are okay. I have forgotten about myself. So in an attempt to look after myself more I have been paying more attention to my appearance. Part of that includes accessories. Because I don't have a lot of time I need pieces that will go with pretty much everything. They need to be suitable for work, a family lunch or a rare night out with the girls. When Newbridge Silverware got in contact I was happy to see that their website was full of pieces that did just that.
Newbridge Silverware design and produce jewellery, homeware and giftware in Ireland. They have been established over 80 years and have a number of stores in Ireland itself. But are also available across in stockists across the UK. Their website is clean, modern and very easy to use. I like that you can search by design but also by product. So if you have something in mind you don't need to spend ages scrolling between pages. There is a lot of choice which makes it very difficult to decide. In the end I settled on two bangles and a pair of earrings.
The earrings I chose specifically for work. I wanted something simple and classic and settled on the Dew Drop Long Earrings. At a very reasonable £26 they are sliver plated with a proactive anti tarnish layer. They have butterfly backs and measure 33mm x 10mm. Presented in a light blue box they look like they are much more expensive than they are. I know I will get lots of use out of them in the coming weeks.
I also chose two bangles that I could either wear together or separately. I have recently developed a love for rose gold jewellery. When I found the half enamel bangles I knew they were perfect. I opted for a the Rose Gold Plated Half Enamel Bangle White and also in Black. You can also get the same bangle in purple, pink, blue and green pastel shades. I am seriously tempted to collect them all as I like to stack bangles. Priced at £24 they come in a little blue pouch. Ideal for transporting when travelling. They too have an anti tarnish layer and have a 65mm diameter. The bangles are 6mm wide. They are really comfortable to wear and I have had a lot of comments about them.
I am so impressed that I know I will be ordering more from them in future. I have my eye on a pair of blue drop earrings which have recently been added. They offer free delivery and shipping within the UK and Ireland and 10% off your first order. With a 9.7 TrustPilot rating I am not the only one that is impressed by Newbridge Silverware. But don't take my word for it. They have kindly offered my readers the chance to win the items I have featured in this blog post.  To be in with a chance of winning then please use the Gleam application below and please note the T&Cs.
Newbridge Silver Earrings and Bangles worth £74

Competition is open to residents of the UK aged 18 and over
There is no cash alternative offered
The winner will be drawn at random and will receive a pair of Dew Drop Long Earrings and two Rose Gold Plated Half Enamel Bangles
The giveaway will close on the 5th May at midnight, the winner will be notified through Twitter
The Winner will be asked to provide an email address and full postal address
I have some other giveaways running at the moment so please check them out in the Blog Giveaways Page above.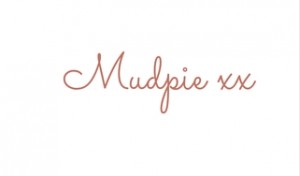 If you've liked this post please follow me on my social media channels:
Mudpie Fridays: Twitter | Instagram | Facebook | Pinterest |LinkedIn