Nixplay Seed Review: If you are a regular reader of Mudpie Fridays you will know that I am a little photo mad. Hubby often jokes that my attitude when it comes to taking photos is very much – why have one photo when you can have thirty. He has a point. But then it's also tricky to capture both boys is natural poses. Especially since Kipper has hit that age where he goes cheese to the camera and pulls what he thinks is a smiley face.
But I take all these photos and then leave them on the memory card or hard drive. Some will obviously get shared on here but thats only a small number. Plus even though they appear here or on instagram I don't tend to scroll through them. So when Nixplay got I contact and asked if I would like to try out their Nixplay Seed Cloud Photo Frame I of course said yes.
The Nixplay Seed is so much more than a digital photo frame.. it is a cloud based one. Which means that using a free downloadable app you can send photos to the frame from your mobile phone. It will even work with social media channels. I decided to give it a test run using my much loved Italy photos.
Setting up ouR Nixplay Seed
Setting up could not have been easier. In the box you get the 10 inch frame itself, power cable and remote control. There is also a quick start guide and various plug sockets which means the frame can be used in the US, UK and across Europe with a two pin plug.
Once you have turned the frame on it will give you instructions on how to set it up. First I attached the frame to our wifi before downloading the app. There was software update that it needed to install which took a couple of minutes. After which I paired it with phone and I was ready to send across pictures.
You can set up different playlists on the frame itself, so once you have named your playlist you can then go into the photos on your phone. The app will bring them all up and you jut flick through and select the ones you want. Its easy to see which ones you have selected as they are highlighted. If you select the wrong one you just double tap to remove it. Once you have finished the app will then upload them onto the frame.
Features of the Nixplay Seed
As well as uploading photos you can also share your photos privately with other family or friends that also have a Nixplay photo frame. You can send single photos or complete playlists. It's also possible to invite people to share their photos with you. Even if they don't have a frame you can still share photos via the Nixplay app.
There is a thin cable stand on the back of the frame which will let you use the Nixplay Seed Cloud Frame either in landscape or portrait. Its doesn't take up much room so can be manoeuvred around other items you have on your shelf.
It has a 16:10 aspect ratio display with 1280 x 800 resolution and will auto adjusts to portrait or landscape photos.
The motion sensor turns the frame on or off when you enter or leave the room
Its possible to create playlists of up to 2000 photos each! It also has the ability to support up to 15 seconds of video per clip.
It can be used with Amazon Alexa by asking for the playlist you want
Things I like about the Nixplay Seed
It is so easy to set up and transfer photos onto the frame
The quality of the photos is amazing. The pictures included in this post do not really do it justice. They are bright, colourful and pick up every piece of detail.
Its so lightweight, available in several different finishes you are bound to find one that suits your taste and decor
The remote control is a useful addition incase you want to move forwards and backwards through the photos
Transition between photos is different each time so its much more interesting to look at
The whole family really likes our new cloud photo frame, the boys especially like to see photos of themselves. I have even noticed an interest in having more photos taken. But don't just take my word for it. The lovely people at Nixplay are giving my readers the chance to win their own Nixplay Seed Cloud Photo Frame. To enter please use the Gleam application below and please note the T&Cs. Good luck
Nixplay Seed Cloud Photo Frame worth £139.99

Competition is open to residents of the UK aged 18 and over. There is no cash alternative offered. The winner will be drawn at random and will receive a Nixplay Seed Cloud Photo Frame like the one pictured.  The giveaway will close on the 20th July at midnight, the winner will be notified through Twitter and will be asked to provide an email address and full postal address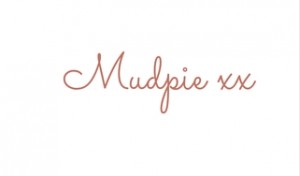 If you've liked this post please follow me on my social media channels:
Mudpie Fridays: YouTube | Twitter | Instagram | Facebook | Pinterest | LinkedIn