How to grow your own crystals. Over the last couple of weeks Monkey has really developed a love of Science. With lockdown in full force and home learning taking the lead. I am on the look out for things to grab his imagination once the Maths and English has been done. I have found Science is a subject which he naturally gravitates to. Over the last year or so he has been brought several science kits. So I thought this would be a good starting point.
Turns out I was wrong. We had a grow own crystal kit which failed miserably… So not be deterred I decided we would try to grow our own crystals without a kit. In fact you only need a few ingredients to grow these and the best thing is that they don't take too long either.
Ingredients How to grow your own crystals
To make your own  you will need:
Cotton
Wooden skewer
White pipe cleaners
Pyrex jug
Water
Food colouring
Borax
If you are in the UK like us then it is possible to buy Borax online from eBay or Amazon. I have not found a substitute yet. But if I do then I will update this post to include it.
Step One
Mould the pipe cleaners into a shape. We made little concaves out of ours. Then use the cotton to attach it to the skewer. Make sure the cotton is long enough that the pipe cleaner shape will be fully submerged in the liquid. But short enough that it does not touch the bottom of the pyrex jug.
Step Two
Make up your solution. I used boiling water from the kettle and kept putting borax into it until the water was very cloudy. You want to make sure you have dissolved as much borax as possible into  your water. So much so that you can see some of the white powder at the bottom of the jug. Our solution had about 4 cups of water and 2 cups of Borax.  After this I popped it into the microwave to ensure it was as hot as possible.
Step Three
Add the food dye and submerge the pipe cleaners into the solution suspended on the skewer. My pyrex jug has a lid which I placed on top. But a plate would do the same thing. We left the pipe cleaners in the solution overnight.
We were impressed with the result! You will need to place the crystal on some paper towel to dry and to shed any unabsorbed colouring. They do dry hard but if they get wet then they will start to deteriorate. Monkey wanted to give it another go so I took the same purple solution and heated it again in the microwave. This helped all the Borax to dissolve again. Then we added some more food colouring and the remaining Borax. Repeating the above steps.
Although our blue crystal had larger crystals it did not hold the colour as well. Plus all the pipe cleaners did not cover like the purple one. I think this is because there was not enough borax in the solution. However its pretty tricky to tell when food colouring has been added. So my advice if you do this at home is to add as much borax as you can.
Have you ever made crystals at home?
Over the coming weeks I will be sharing our other science projects so make sure you follow along to find out what we get up to.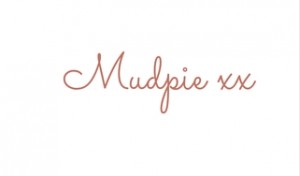 If you've liked this post please follow me on my social media channels:
Mudpie Fridays: Twitter | Instagram | Facebook | Pinterest | LinkedIn
How to grow your own crystals