AD Gifted | We were gifted a framed The Day That picture for the purpose of this review. All words and opinions are my own.
The Day That Review. I remember when we first had Monkey my NCT group mass ordered these beautiful sunrise and morning photos from The Day That. That was now eight years ago. in those hazy first days, I sort of went along with it.  I liked the idea of having something different to commemorate the birth of our firstborn.
What I did not anticipate was that it would become one of my most favourite keepsakes and it has hung in our lounge ever since. Not only that but when Kipper came along and made our family complete I brought another. Becoming a parent for the first time and welcoming another baby into the home is a celebration. And I wanted something unusual to mark the occasions. This is why when they got in contact and asked if we would like to review one of their pictures I said yes. I already knew the quality and loved the concept of what they were doing.
Who are The Day That?
The Day That was created on the birth of a little boy back in 2005. When the founder gave his parents a picture taken on the day of this birth. Ever since that point in the mid Summer, the photographers have been taking pictures at sunrise every single morning. Curating a library of pictures from dawns and sunrises over the Cornish coastline.  They are the only UK photographers to do this. The reason put very eloquently on their website:
The story of The Day That symbolises the very emotion the beginning of a new day evokes. Everyone can think of their special day – a point in time where their life changed. It sounds dramatic, but there are simple changes in life worth remembering – it's a pause against a point in time – time to reflect and recall, remember, reminisce and rejoice

Things I love about The Day That
Other than the obvious emotional sentiment attached to the pictures there are many other reasons why I went ahead and brought a second picture for Kipper.
The ordering process is so straightforward. You simply select the date you are interested in and then you are presented with the photos that are taken on that morning. There is a selection of both landscape and portrait images so that you can find one that suits the space you want to hang it.
It is also possible to compare two photos directly on the website.
There are also lots of options for ordering, so it is easy to find something for your budget. They offering everything from digital downloads, to unframed and unmounted prints, to mounted and framed prints.
There are six different frame style options and five different print sizes. The sizes range from A4 through to 60 cm x 80 cm  and prices start at £35 for a digital image.
It is possible to add a  personalised message at the bottom of the picture on the mount. Both the boy's pictures have their name and the date of their birth along with 'the first day'. For the picture we were sent for review we chose the day our honeymoon started. This was so that it would hang nicely with the boy's pictures when we move. As we will have them hanging all together. Another common message would be names, dates, and 'Wedding Day'. You have 55 characters so there is plenty of flexibility.
Not only have we brought two of these but we have given a number as gifts and they have always been received gratefully, normally with tears. Because they are so unusual and thoughtful.

Win a The Day That picture
As you can probably tell we love our pictures and I am pleased to say that The Day That has given my readers the chance to win their own picture. The winner will get the chance to choose their own date, frame choice and personalised message and will receive a 40 x 50 print worth £125!
Please enter via the Gleam application below. Please note the T&Cs and good luck!
The Day That personalised framed photo worth £125

Competition is open to residents of the UK & Ireland  aged 18 and over
No cash alternative offered
The winner will be drawn at random and will win a  40×50 framed print of the winners choice including a frame, mount, and personalisation worth £125
The giveaway will close on the 26th of July  at midnight
You will need  to provide a phone number, email address and postal address for delivery
I have some other giveaways running at the moment so please check them out in the Blog Giveaways Page above.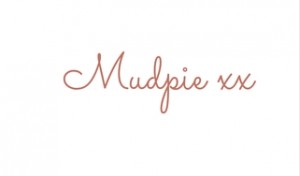 If you've liked this post please follow me on my social media channels:
Mudpie Fridays: Twitter | Instagram | Facebook | Pinterest | LinkedIn
The Day That Review