AD – This is a sponsored post Photobooks from Rosemood Review, I have been compensated for my time. 
If you are regular readers of Mudpie Fridays then you may remember that back in March I received and reviewed my most favourite photo book ever. Tall claims I know. But I still absolutely love my photobook from Rosemood. The memories it contains within it have kept me going through the long months of lockdown. It has also started a little annual tradition for me. In January I will be pulling together all of our photos from this year. And although they will not have the travel focus from last year. I know our lockdown photobook will be just as special to me.
Photobooks from Rosemood Review
There are two reasons why I love it so much. The first is the quality of the printing and the materials used, the printing is truly beautiful and really makes my photos look amazing. With heavyweight paper the book feels substantial, the thick cover allows you to flick through the book easily. And the paper is such good quality you can't help but want to touch it. The second reason is the ease of using the website, in fact, I would even go as far as saying it is one of the easiest online systems I have ever used.
So I was delighted to find out about the other products that Rosemood can create for you. As well a huge range of photobooks which come in all shapes and sizes. Some with hardcovers, some soft, some in landscape, others square or portrait. And tons of designs to choose from. They also offer a wide range of cards and invitations and home decor all of which will make lovely gifts.
Rosemood Cards & Invitations
There is such a wide selection to choose from so there is bound to be something that meets your requirements. Looking a the Rosemood Christmas cards, in particular, I particularly like that some of their designs come with four pages. This means that you can add extra personalisation such as a hand-drawn Christmas picture or more photos.
They also offer some cards which have a detachable bookmark. Which would make a lovely gift for a relative long after the Christmas Tree has come down. All their cards are available in a choice of premium papers including a slight iridescent paper perfect for this time of year.  I have ordered cards before and excitedly waited for them to arrive only to be disappointed as the photo is not quite right or I have made a spelling error. Rosemood offers a complimentary retouching service on your order. This includes proofreading the text and optimising the layout and photo lighting ready for printing. This is a free service and really does stand them apart from others in the market.
Rosemood is very proud to announce that they are supporting KIDS Charity this Christmas. For every Christmas card ordered over this festive period, 10p will be donated to this amazing charity. If you order 60 or more Christmas cards Rosemood will give you 20 free Christmas stickers so that you can seal your envelopes or presents with festive cheer.
Rosemood Decor
As well as cards Rosemood also offer a selection of home decor options including some stunning prints which stand up by themselves. I am particularly taken by the Double Thickness Photo Prints idea since my DIY skills are not fantastic. And with prices from £5, it also means I can keep up to date photos of the boys. Avaliable in portrait, landscape and square options from 15 x 15cm right up to 30 x 40cm they will make wonderful gifts and can be printed on both sides. These are definitely going on my Christmas list this year. And just like the photos these also benefit from Rosemoods complimentary retouching service.
Rosemood Voucher Giveaway
Rosemood has very kindly offered my readers the chance to win a £50 voucher to spend online across their store. The winner could use it to order their own photobook, Christmas cards or photo gifts or anything else they would like from the online store. Please note that depending on the item last orders for a Christmas delivery are between the 8th and 13th of December. To enter please use the gleam application below and please note the T&Cs. Good Luck.
£50 Voucher for Rosemood – photobooks, decor & Christmas cards

Competition is open to residents of the UK & Ireland  aged 18 and over
No cash alternative offered
The winner will be drawn at random and will receive a £50 voucher to use online with Rosemood
The giveaway will close on the 1st of  December  at midnight, the winner will be notified through Twitter
The winner will need to provide an email address
I have some other giveaways running at the moment so please check them out in the   Blog Giveaways Page,   along with our Advent Giveaway and our  12  Weeks of Christmas  Instagram Travel Giveaway.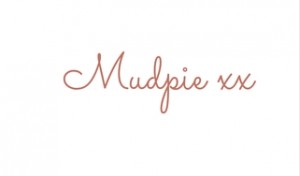 If you've liked this post please follow me on my social media channels:
Mudpie Fridays: Twitter | Instagram | Facebook | Pinterest |LinkedIn
Photobooks from Rosemood Review