AD Gifted – The item for this giveaway – Mudpie Fridays Advent Giveaway 2020 Day 4 is a PR sample. 
Welcome to the fourth day our Advent Giveaway! We have some wonderful prizes up for grabs so please make sure you bookmark this page.  Each day until the 24th of December a new giveaway will be released. All you need to do is click through the festive number on the Advent Giveaway and you will be taken to the entry page. Each daily giveaway will run for a ten-day window.  So as we progress through December it does mean that for some of the later giveaways. You will not receive your prize before the big day itself.
Tonies Toniebox Red Starter Set
Start your audio adventure with Toniebox: where listening meets play. Kids can take music and stories wherever they go with simple controls and no bright screens. Just place a Tonie on the Toniebox and listen…
How it Works – When you put a Tonie on the speaker for the first time, its story will download directly onto the Toniebox from the Toniecloud. The music or story will start playing instantly. Once the audio content has been completely downloaded you can play it anywhere, without a WiFi connection.
Creative-Tonie

–

The Toniebox Starter Set comes with a Creative-Tonie. This hand- painted figure can play 90 minutes of your own music, audiobooks and kids' voice recordings. Simply upload your audio content to the Toniecloud, add to the Creative-Tonie and get creative.

Tonies

–

Add ready-to-play Tonies with preloaded audiobooks or music to grow your library. Each sold separately.

Toniecloud

–

Store up to 400 hours of content on your Toniecloud account. You'll need to connect to your WiFi during the initial set up, when adding a new Tonie or when changing the content assigned to each Tonie.
Mudpie Fridays Advent Giveaway 2020 Day 4
Tonies Toniebox Red Starter Set and Cars Pixar Tonie worth £85

Competition is open to residents of the UK & Ireland  aged 18 and over
No cash alternative offered
The winner will be drawn at random and will receive a Tonies Toniebox Red Starter Set and Cars Pixar Tonie as pictured
The giveaway will close on the 13th of  December  at midnight, the winner will be notified through Twitter
The winner  will need  to provide a phone number and postal address
I have some other giveaways running at the moment so please check them out in the  Blog Giveaways Page,   along with our Advent Giveaway and our  12  Weeks of Christmas  Instagram Travel Giveaway.
Please share this giveaway with your friends and family. The better this giveaway does the more chance I will be able to provide more wonderful prizes next year.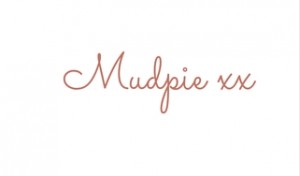 If you've liked this post please follow me on my social media channels:
Mudpie Fridays: Twitter | Instagram | Facebook | Pinterest |LinkedIn