Gruffalo Birthday Party Ideas: Its getting close to that time of year again when I start thinking about organising Monkey's Birthday party and its putting me in a reminiscent mood. So tonight I thought I would share Monkey's second Birthday party. I organised this when blogging wasn't even a blip on my radar so some of the photos are not the best, so you will just have to bear me with a bit! When I asked him about a month before his birthday what he wanted he requested a Gruffalo cake. With this is mind I hurriedly put together the below for him.
Invites & Thank You Cards: I brought Gruffalo invites, although you could used the ones on Julia Donaldson's website here, especially if you are doing this for an older child as they could colour their own. For thank you cards I used a photo I had taken of Monkey dressed as the Gruffalo just before his birthday and used photo box to turn it into a thank you postcard.
Decorations: I was hoping for good weather and had planned a series of hiding places outside for a pre brought Gruffalo treasure hunt. However typically the weather was not good! So I needed to bring some of the decorations inside! I set up owl's tree top house, snake's log pile house and fox's underground house in the conservatory which turned into the main party room. From the sky light I hung the pinyata and some paper honeycomb decorations. The kitchen became the food room and was set up with little table and chairs, balloons, hats and paper plates.
Games: We had pass the parcel, with Grufflo stickers and chocolate buttons in each layer and a memory game at the centre. I was a little nervous of trying to get ten 2 year olds to sit down but it worked!! We also had stick the wart of the Gruffalo's nose which was a real hit. If you would like to use the same one you can download it at madebybronwyn.co.uk here, an the treasure hunt. Once they had completed the hunt they got their little party bag.
Food & Cakes: I was so proud of the cake, as I am not really a very good cake decorator, I just don't have the patience! I also tried to make a Gruffalo from fondant in 26 degrees so it sunk somewhat… lesson learnt there. I iced the board myself and cut out little ivy leaves and covered the cake which was a chocolate figure two. It was a real hit and the right size so we didn't end up with loads of cake afterwards which then shouts at you from the cake tin… eat me!
I tried to theme the food around the story but with keeping it reasonably healthy! Each had its own label with a little sticker that matched the part of the Gruffalo it related to:
Terrible Tusks – slices of honey dew melon
Black Tongues – liquorice pin wheels
Roasted Fox – carrot sticks
Mouse Sandwiches – I brought a micky mouse cutter and filled them with cheese spread and peanut butter
Orange Eyes – cheese balls
Poisonous Warts – green grapes
Owl Ice Cream – vanilla cones
Knobbly Knees – chocolate rice crispy cakes
Gruffalo Crumble – strawberries, Granola, natural yogurt, icing horns and eyes made out of orange fruit dots with black icing
Purple Prickles – blackcurrant jelly
Scrambled Snake – home made popcorn funnels
Purple Prickle Juice
Party Bags: I am not a believer in party bags with little bits of plastic which don't last five minutes so I made each child a story bag with a picture of the Gruffalo on and inside some crayons and a Gruffalo colouring book. There was also some little treats
Mouse Droppings – chocolate covered raisins
Poisonous Warts – green flying saucers
Jelly snakes to represent snake sliding away
One last item which I made is the pinyata out of paper mache and card. I didn't paint it, instead I used brown tissue paper which worked really well. I used card for the legs and arms which I folded to make it stronger. We grew quite attached to it, so what happened to the pinyata I hear you ask? I couldn't bring myself to let the kids wreck it so its now living in our kitchen but its days are numbered! Writing this has reminded me of what a lovely day it was, I can't wait to organise his third Birthday. He has requested 'Going on Bear Hunt' so watch this space….
You can see my pinterest board for the party below
https://uk.pinterest.com/mudpiefridays/gruffalo-afternoon-teaparty/
If you are Gruffalo mad like us, then check out my other Gruffalo themed posts here.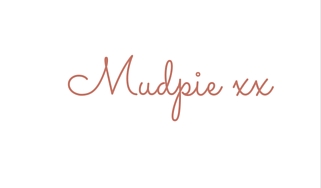 If you've liked this post please follow me on my social media channels:
Mudpie Fridays: Twitter | Instagram | Facebook | Pinterest | LinkedIn