First Birthday Time Capsule: Still on the birthday theme I thought I would share Monkey's first birthday time capsule. I must admit I am a bit of a hoarder when it comes to memorabilia even before I had a little one. So it was only natural for me to have the urge to put something together to commemorate his special day. I remember researching the internet hoping for a ready made list of possible contents but failed miserably! So this post is essentially just that, a list of ideas you could use to create your own special first birthday time capsule.
Ours is not a true time capsule as it's not sealed and it ended up being quite a bit bigger than I originally planned! As his first party had a Hungry Caterpillar theme I wanted the time capsule to match and brought a 12×12 inch storage box from The Works.
First Birthday Time Capsule contents
Bits from the table setting – paper cup, plate, jelly bowl, napkin, party bag and hope made party hats
No 1 candle
Google Earth picture of our house
Top 10 films on his birthday – print out
Top 10 songs on his birthday – print out
National News Paper (I also have one on the day he was actually born)
Home made birthday t-shirt
Home made party banner
CD of the top 10 songs
I wanted to include something from the party games – as we had pin the head on the caterpillar I included that!
Champagne cork
I also asked everyone to leave a future message for him on cardboard leaves (they took ages to cut out!). I gave guests several ideas as to what they could write, such as first memories of him, words of wisdom for when he's 18, how they know us etc. This went down really well, I was quite surprised as expected to have to nag people to do it!
Foiled '1' helium ballon
Small personal gifts from grandparents
Born in 2012 rattle
Guinness Book of Records 2013
McDonalds happy meal toy from the week of his birthday
Home made book with all his birthday cards secured with metal rings. I made this by covering cardboard for the cover and back with Hungry Caterpillar wrapping paper and punching holes in them and the cards.
First Birthday Time Capsule Scrapbook
My favourite item is a little scrapbook I put together along with photos I included details on the following:
His nicknames
List of presents and who they were from
Twenty questions around his favourites (which I answered on his behalf)
Things he likes the mosts
Receipt for petrol
The average price for a house in Sussex, council rates, weekly income in the UK, a European holiday and a family car
How much it costs to learn to drive
A typical grocery shopping list with prices
What the FTSE opened and closed at
Price of a TV licence
How much a first and second class stamp costs
Birthday cake & food details
Room and garden decoration details
Copy of the party invite & thank you card
Picture of the three of us together
List of his little friends that came
The plan is to give it to him at a special birthday in the future, such as 16,18 or 21. Just going through it tonight has reminded me of what a special day it was, I really hope he will love it as much as we do when we give it to him.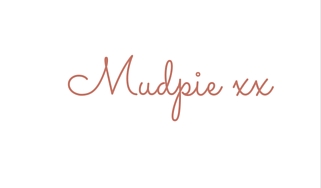 If you've liked this post please follow me on my social media channels:
Mudpie Fridays: Twitter | Instagram | Facebook | Pinterest | LinkedIn