Gruffalo Story Bag: Make your own Gruffalo Story Bag or Story Sack. The Gruffalo is by far one of Monkey's favourite stories, so much so he even had a Gruffalo themed party (here) for his 2nd Birthday. I'm a fan of story bags, he's never been a child who will go and pick up a book of the shelf and sit quietly and study it. Something to do with being a boy, my friends try to reassure me… so by creating a story bag I can engage him for longer as all of a sudden its a lot more interesting acting out the story with props, puppets and soft toys.
All the items are stored in a drawstring bag with a picture of said book so he can identify them easier. I buy the bags from Crafty Crocodiles and use T-shirt transfer paper to print the picture onto. Its a much cheaper option than the ones for sale on eBay!
I have listed the contents of the bag below:
A softie for each character
The Gruffalo story book
Laminated background taken from the Gruffalo activity book
Finger puppets which you can get from the tesconnect website here they were created specifically for red nose day. I also used the same sheet and cut off the finger puppet bits and laminated them. Monkey then uses these ones with the background to act out the story. Its great in the back of the car.
Gruffalo mask also from the tesconnect website here
The mouse mask  from the gruffalo.com website here, there are lots of other activities which you may want to have a nose through while you are visiting
A nut – which is actually an old Christmas decoration
Treasure hunt – part of a kit but you could build your own using some of the pictures off of the internet.
Matching pairs game also on the Gruffalo website here
Gruffalo story wheel here just be careful you don't stick them on the wrong way up like I did!
A laminated sheet for each of the nine characteristics, I wanted to try and add in a sensory element so tried to find items to match the characteristic. As we read the story Monkey will match the item with the laminated sheets.

Poisonous wart – green glitter pom pom
Knobbly knees – brown foam sheet with bubblewrap for the knobbly bit
For the terrible tusks – I made some tusks out of air dry clay
Terrible claws – bath mitt
For the terrible teeth – I also made these out of air dry clay
Turned out toes – brown and white foam sheet
Purple prickles – I painted a pine cone with purple paint
Orange eyes – orange wool pom pom with googley eyes – not too sure what to the other one…
His tongue is black – double velvet ribbon
This is not the only story bag I have put together you can also find links to our other story bags below, each will have a full list of contents so you can build your own.
What the Ladybird heard (coming soon)
Owl Babies (coming soon)
Dear Zoo (coming soon)
The Hungry Caterpillar (coming soon)
You can also seen my pinterest board of the Gruffalo here.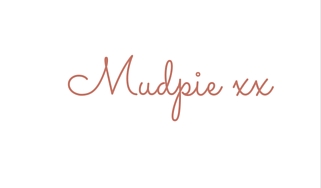 If you've liked this post please follow me on my social media channels: