Rainbow Sensory Bottles : I have been putting together various versions of these for sometime now, they use to appear in Monkeys Treasure Basket. I have also heard them referred to as time out bottles, although I must admit we haven't used them as such …. Yet!  More recently they have been used in kitchen role play and with his tea set. Although given the opportunity he will play with them in all sorts of ways stacking them and transporting them around in a toy pushchair.
They are so easy to make. The bottles I used for these ones are juice bottles from Marks & Spencers, although Innocent Smoothy ones work just as well. Unlike discovery bottles (more on those another time) I wanted them to be relatively small so that he can shake them himself. Initially I have made them simply with water, food colouring, glitter and a few drops of glycerin.
Washing up liquid can also work if you don't have glycerin in the cupboard. Although depending on the colour of the liquid it may alter the final colour of the bottle.
A slight alteration on this is to use oil and water combined with glitter to give you a two tone bottle. First you colour the oil and add the glitter, I used a kebab stick to mix the two together. After which colour the water in a different colour and pour on top.
Don't worry about the colours mixing as they will separate and the glitter will sit between the two liquids. I would use a hot glue gun to secure the top to avoid any leaking. They really are quite mesmerising even for adults!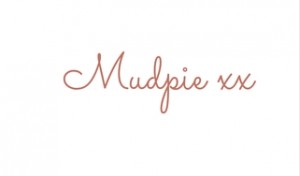 If you've liked this post please follow me on my social media channels:
Mudpie Fridays: YouTube | Twitter | Instagram | Facebook | Pinterest | LinkedIn
Rainbow Sensory Bottles