Alphabet Boxes for Preschoolers – Monkey will go to school when he has just turned four, if I am honest that worries me. The options I have to deal with it are, a) do nothing and keep my fingers crossed, b) hold him back a year meaning that he will miss reception and the forming of friendships. Or  c) we can try to help him develop through play, with this is mind I have been putting together letter boxes. I have not finished them yet and suspect to be collecting more items in the coming weeks. I wanted to share them now as I will be referring to them in future literacy posts.
Each box had a corresponding foam letter inside it,  I have listed the other contents for each letter below, if there is a letter missing its because I haven't found anything yet. My aim is to collect 5 or 6 items for each box, more if possible. The boxes are from Wilkinsons and have a capacity of 490ml and I have used scrapbook stickers for the letters on the boxes.
So what do you put in the alphabet boxes?
A – aeroplane, ant, acorn, alien, arrow
B – boy, badge, bow, bell, ball, button
C – crab, crayon, caterpillar, cow, Christmas tree, chick, coin, cat, cheese,car
D – dice, dog, dinosaur, duck
E – egg, earth
F – flower, feather, fossil, frog, fish, fly,
G – glass, girl, gingerbread
H – heart, hen, hair-roller
J – jester
K – knight, key, kiwi
L – lemon, leaf, lion, lamb
M – medal, man, mouse, magnet, monkey
O – onion, octopus
P – pencil, penguin, paperclip, pig, peg
R – rabbit, reindeer, robin-hood, road runner
S – stamp, spider, snowman, spoon, sheep, shell, strawberry, snake, scarecrow
T – tin man, turtle, teeth, treasure chest, tomato
U – umbrella
W – witch, whale, watch
Initially we have been using them to match the contents to letter cards. I would take two boxes and mix up the contents for Monkey to sort back into the correct box. I was really surprised by how much he enjoyed doing this activity. Its really resinated with him as when we get up in the morning he will go and search out the boxes and bring them to me to open sowe can play the game. I will be increasing the number of boxes to four this week.
There are various posts on Pinterest which cover similar,  for more info please see my Pinterest board:
If you have any ideas for contents (they need to be small items) then please comment and share them below it would be great to hear from you.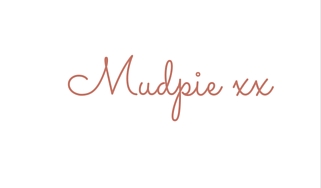 If you've liked this post please follow me on my social media channels:
Mudpie Fridays: YouTube | Twitter | Instagram | Facebook | Pinterest | LinkedIn
Alphabet Boxes for Preschoolers