No Sew DIY Play Food – For Christmas Monkey was very lucky as he got a little wooden shop from Asda, to be honest I was quite impressed with it considering how well priced it was, since then he has enjoyed playing 'shop' almost on a daily basis. For a while I have been meaning to create shopping lists for him and I wanted to start to include play money in a more structured manner. We had got to the stage where everything cost a thousand pounds!
With this is mind I created the below shopping lists using images from the internet. I included pictures of coins next to each item so that he can match up the play money to the items. There isn't really any reality in the price of things but I tried to make sure I was using each type of coin and varied the number of coins too to help with his counting. They also proved really good for a sorting activity, as each list only has six items on it, Monkey would not only 'shop' for the items, but when theres no one to play with he takes the lists and sorts the groceries into groups.
No Sew DIY Play Food
For his Birthday Monkey was very happy when he received some more play food for his shop – various packets, boxes and cans. He couldn't quite fathom why they were empty though! To solve this, I have been slowly filling them up with relevant craft materials to represent the contents. In the main they are have been quite straightforward.
Chicken Noodle Soup – off white wool
Tomato Sauce – big red pom pos
Bakes Beans – small orange pom poms
Beans – strips of thick wool felt in a sage green colour
Pineapple Rings – made out of felt with a little bit of stuffing but you could buy thick wool felt and achieve the same without any sewing
Sweetcorn – thick wool felt cut into square, due to the thickness they come out more like cubes
Cherries – I made felted deep red berries and added felt leaves,  but pom poms would also work
Peas – small green felt balls
Tuna Fish – grey felt fish shapes
Mushrooms – beige felt mushroom shapes
Spaghetti – beige pipe cleaners
This week Monkey has got involved in making some items for the other packets – mainly chocolate brownies, granola bars and fruit snacks.
Making Chocolate Brownies
Now technically the packet is a mix, however he wanted to make brownies, so I brought some plain wooden disks from Hobbycraft and used a sharpie to colour them in.
Then we covered each disk with Mod Podge…
…before adding little brown mosaic tiles to resemble the chocolate, I wasn't sure if the Mod Podge would hold them, but it has (although Monkey put quite a think layer on!)
Making Granola Bars
I picked up some wooden battening also from Hobbycraft which was about an inch wide and cut it to size, using the granola box as a guide
We also picked up some value buttons in yellows and browns. I applied a think layer of silicone glue to the top of each piece of wood and Monkey put the buttons on. Turned out to be a really good fine motor activity as well!!
It took a morning for the glue to dry sufficiently, but they did look pretty effective once finished
Making Fruits Snacks
It was more difficult for Monkey to help with this one. He's still a bit young to be overly accurate with a stapler. I cut cellophane to A6 size, stapled it together and then monkey added a little bit of stuffing before I sealed it with more staples. We chose to do six as this was the number on the box!
Making Battenberg Cake
We really got into the swing of making our own food for the shop. Generally I have always sewn felt food for him, but it is time consuming. I am still trying to finish off a pizza set which has been ongoing since Christmas. Its also great to involve him in the process. So I thought while we are at it we would also give sponge food a go. I have seen some pictures on pinterest but haven't really managed to find the sponge or I have struggled to see how it would work. However Monkey has really developed a love for marzipan since Hubby has been travelling in Germany. So I figured Battenberg cake might lend itself to it.
I brought some cleaning sponges from the £1 shop and removed the green scouring pad.  Be warned this wasn't as easy as I had hoped it would be. The best way I found is to start at the edges pulling gently and work towards the middle. They are reasonably thin and so a pair of scissors cuts through easily. Then we used silicone glue to secure together in a checkerboard pattern before wrapping with yellow felt. I think the finished article looks quite good. Monkey's yet to decide how much to charge for them…!!
You can find my Pinterest board on DIY food for role-playing 'shopping' and 'cooking' below. And some of our other imaginative play posts here.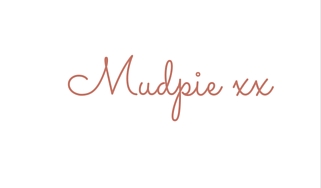 No Sew DIY Play Food