Playing Postman Preschool Role Play: All the children I know are obsessed with posting and sorting things, Monkey is no different. So when I saw this cardboard post box in Hobbycraft for £10, I knew that Monkey and I could make it into something fun. He's been really interested in the postman recently often looking out for him when he's at home and loves receiving letters and parcels. Although he does tend to come quite late in the day round our way!
He is also starting to take an interest in writing cards, thank yous and make believe letters to his little friends and family members. I really want to encourage this – although when I say write I mean it in the looses sense of the word! Some of his mark making has got quite small recently and
he has started to tell me what he is writing. I'm thinking that the more I can encourage this through play the better.
So I set up an invitation to 'paint' for when Monkey got home from nursery on Thursday night (note the old shower curtain on the floor!). It surprisingly needed less paint that I imagined, one tube did the job adequately.
Monkey's Auntie had a special Birthday coming up so we went and brought some stamps at the local shop and posted the cards. It was a great opportunity to look at the post box in more depth.  We talked about the differences between that and the one we were making at home – size, the real one was 'cold', he liked the pattern on the front and the little notice informing people about days and times.
He decided we needed something similar on our our little postbox. I cut up a project life photo sheet to make a small plastic envelope to stick on the front. The plan is that we will be able to use the postbox for other activities centred around different celebrations and festivities, so I wanted to be able to change the notice on the front.
I set about making felt envelopes which could either be filled with letters or left empty if he didn't feel like writing any notes. While in hobbycraft I brought some of their felt sheets, for each envelope I sewed a blanket stitch along the long edge to make a pocket.
To make them more like envelopes Monkey decided we needed to add stamps. I used white felt and pinking shears to cut small rectangles and glue to secure them.
Working along the same lines as the postbox. I also added small plastic pockets to the front of each envelope. This will allow them to be addressed to whoever the game dictates. We used silicone glue to secure both the stamps and the pockets.
Then we set about playing..

I set out the postbox, envelopes and Monkey's writing box. I have written about the writing box previously you can find it here. He excitedly went about writing letters and drawing pictures for all his little friends. Some of them were a bit rushed as all he really wanted to do was to post them!
We talked about the importance of addressing the envelopes and what happens to the letters once they have been posted. For one of his little friends he started to draw an egg. Not sure what the obsession is with eggs! Which suddenly led to him wanting to post eggs. He disappeared and came back with his play eggs wanting to wrap them up. I fetched the brown paper and we set about wrapping them up and addressing them. Only slight problem is that they would not fit through the slot in the postbox so we had to take the lid off.
It sparked a conversation about thick and thin. I never thought about parcels to post. My imagination had only gone as far as letters. It is wonderful watching Monkey seeing things from a different view point. And seeing how his play ideas evolve in his mind. I wonder what we are going to be posting next?  He's already requesting a postbag so that he can deliver them. I better get my sewing machine out!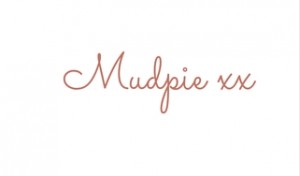 If you've liked this post please follow me on my social media channels:
Mudpie Fridays: YouTube | Twitter | Instagram | Facebook | Pinterest | LinkedIn
Playing Postman Preschool Role Play
Playing Postman Preschool Role Play