Easy Peasy Jam Making. A very easy raspberry jam recipe. As you know I don't normally write about recipes, but since this is on our Bucket List for the Summer, I thought I would share our jam making experience.

Last night after nursery and work Monkey and I made some raspberry jam out of our haul on Saturday. I have been making jam and chutney on and off for about five years, ever since we started growing our own fruit and veg. When I've mentioned this to my friends I was surprised by how many didn't know where to start. So I have put together some very basis instructions for all those new to jam making
Getting ready to make jam
1. Sterilise your jars – normally we save jars through the year for the Summer/ Autumn months. However this year I brought some from Hobbycraft only because we don't seem to have been very effective at saving them this last few months! The easiest way to sterilise,  is to place them in the oven at around 150 degrees (fan) for 15 minutes or so. I have been told you can put them in the dishwasher although I've never tried. I sterilise the lids by putting them in a bowl and pouring boiling water over them.
2. Next place a small plate in the freezer, you will need this to test if the jams ready.
3. Weigh your fruit, whatever the weight of your fruit (strawberries, raspberries, plums etc) you will need equivalent weight in sugar. You can buy sugar with pectin in it (jam sugar) or failing that use granulated sugar. Now I've never had any issues getting strawberry and raspberry jam to set with normal granulated sugar. But if it's your first time then get jam sugar to avoid disappointment!
4. If you prefer your fruit in tact then put the sugar and fruit in a bowl overnight as this will help. I've never managed it with raspberries so last night we just put them straight in together and mixed. To be honest other than weighing out the ingredients and adding and mixing the sugar this is really the extent of Monkey's involvement, but he still enjoys helping.
Making the jam itself
Hubby brought me a jam pan for my birthday a few years ago, the main difference between that and a normal pan other than size is it that it has a heavy bottom. If you don't have a specific jam pan then try and use the heaviest pan you've got.
5. Once mixed bring to the boil, add a glug of lemon juice and a knob of butter. The butter comes from my grandmother and is meant to help make the jam glossy. The lemon juice will help it set. Now recipes vary on timings I would give it a good 15 minutes (general rule of thumb). Make sure you are stirring regularly  if you are especially if you are not using a jam pan, as jam can burn very quickly. You really want the jam to reach 220F but I appreciate not everyone has a jam thermometer in their draw!
How do I know when it's ready?
So once it's been boiling for 15 mins or so, it might already show signs of thickening anyway (especially if you used jam sugar) take a spoonful and place it on the plate retrieved from the freezer. Once it has cooled run your finger through it and if it crinkles then you are ready to jar up!

6. It's not crinkling… Give it a bit longer and try again (put the plate back in the freezer in between). Jam can be a bit of a waiting game. If its still not going they try adding a finely diced apple! Apples are very high in pectin and will help the jam to set.
Bottling up….
7. Put the jam in the jars while it is still piping hot (best not for little ones to be involved at this point!). I add wax discs to ours which should stop mould forming. If there is any condensation on the lid when they are sealed. Seal straight away.  You are looking for the lid to be so tightly sealed it pulls the centre of the lid down (normally you will hear a little ping noise). If the centre still moves up and down then it's not sealed properly, try to tighten it, if it's still not pinged then put it aside so that you use that jar first. I would also check the temperature of the jam to make sure it hasn't cooled down too much for any jars which are still left to be done.
We had 1.5kg of raspberries and it made 5 12oz jars. But to be honest it's a great way of using up left over soft fruit. Even if you only make a small bowl full it can be kept in the fridge and used as and when. As long as you use it reasonably quickly.
I  like using pretty labels on our jars as we sometimes give them away as presents. You could also add little squares of fabric and secure with rustic string or a pretty ribbon. They make great Christmas presents.  Plus  it's a perfect way to use all those hauls from the pick your own. After all there are only so many strawberries you can eat. Every time I open a jar I remember the fun we had picking them.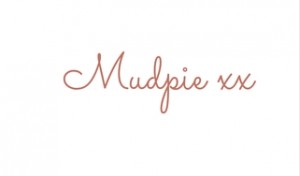 If you've liked this post please follow me on my social media channels:
Mudpie Fridays: Twitter | Instagram | Facebook | Pinterest | LinkedIn