25 Advent Activities for a 2-year-old. Last year in Monkey's advent calendar I wanted to add a Christmas activity for each day, as well as a small piece of chocolate and a plastic fish! The fish were to go with his Underwater Play Mat which he was given on Christmas Eve. At two and a half, I wanted to make sure that the activities were suitable for his age group.  I also wanted to incorporate some family traditions from when I was a child. I wrote each activity on a Christmas sticker and used the green and red card for the backing.
25 Advent Activities for a 2-year-old
Drive around and see the Christmas lights in your home town
Decorate Christmas cards for family and friends
Choose a new Christmas tree ornament or room decoration
Learn and sing Christmas tunes
Visit a Christmas market and stay overnight in a hotel
Pick out and cut down the Christmas Tree
Visit Father Christmas on the Polar Express
Go on a big wheel and see some ice sculptures
Decorate the mini Christmas tree for Monkey's room
Make reindeer food
Decorate a gingerbread house
Make Christmas ornaments for grandparents out of salt dough
Visit the circus and wrap presents
Go to a pantomime and eat popcorn
Open one present early on Christmas Eve – this is Monkey's Christmas Eve Box
Write a letter to Father Christmas
Make a Winter snow globe
Make Christmas crackers
Set out the nativity scene and read the nativity story
Put together a time capsule ornament for the tree
Bake some mince pies and eat them with ice cream
Family dancing session to Christmas music
Make a Christmas wreath for the front door
Put the angel on top of the tree
Visit the Coca Cola Lorry
We got lucky with the Coca Cola Lorry as it was visiting a town nearby. I am also secretly hoping that his little reindeer suit will still fit him this year! I suspect that many of our advent activities this Christmas will be similar, although we have some different excursions planned so they will feature, including a Pantomime on Christmas Eve.
Do you have any Christmas traditions or activities which will make it into your kiddies advent calendars this year?
Other advent activities for different age groups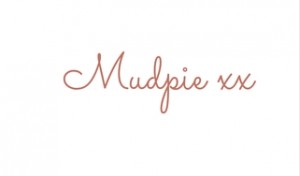 If you've liked this post please follow me on my social media channels:
Mudpie Fridays: Twitter | Instagram | Facebook | Pinterest | LinkedIn