Giant Water Beads for Dexterity. As many of my readers know we are a little water bead mad in our house! Feeling a little guilty for not having prepared many sensory or play activities recently (I have a good excuse honest!) I googled Giant Water Beads and found some on eBay. I wasn't really planning on writing a post on them. But they have been such a hit I wanted to share our experience.

What are giant water beads?
They are different to normal beads mainly because of their size! This means that they take longer to hydrate. The instructions recommended that you soak the 20 beads in 2-2.5 litres of water for 48 hours. You don't want them to take on too much water too quickly. One of ours did swelling to the expected size overnight. But this meant as soon as you tried to pick it up it burst. Thats the only downside with these large beads, they are no where near as robust.  I don't think you will get multiple play sessions out of them like the normal beads. However they are cheap and so much fun it doesn't really matter.

Monkey couldn't wait to get them out to play with, as they are larger they are a lot wetter than normal beads so I didn't try them on the light table. Instead I opted to place them in storage box with some Learning Resources Handy Scoopers. If you have not come across these before they are great for developing dexterity skills. They are basically scissors with scoops on the end instead of blades. We use them for all manner of sensory play, with rice, beans, pom poms and they have little holes in them so work well in water as well.
Monkey needed no encouragement to start picking up the beads with the handy scoopers:
He then tried to pass them between hands which took a lot of practice. It was great to watch the concentration knowing how much he was developing without even realising.
We also had a discussion about how he found it easier passing to his right hand from his left rather than the other way round. It appears that Monkey is left handed, although we are not categorising him yet we don't really expect it to change as he favours his left for almost everything.
They have been out for three days now and he's played with them every day for about half an hour at a time. You can find the ones we brought on Ebay here. As I brought multiple packets I am sure we will have many other activities in the coming weeks, plus they may great stocking fillers!
What do you do to help with your child's dexterity?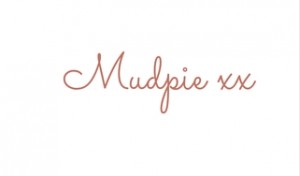 If you've liked this post please follow me on my social media channels:
Mudpie Fridays: Twitter | Instagram | Facebook | Pinterest | LinkedIn