The weather has been just awful this last week and its so depressing. I planned on spending my maternity leave looking round various gardens and national trust properties in the glorious sunshine. To date thats not happened! However we did get a couple of gorgeous days back in May and thankfully we decided to make the most of them even though Kipper was a few days old. On one of these days we headed down to The Level in Brighton.
Hubby and Monkey had often visited last Summer on their Monday's to work could no way compare with giant water jets and a park to die for…. So I was very pleased when the opportunity came for me and Kipper to tag along.
Initially the water wasn't on when we arrived at around midday, there is a website which you can use to check when the fountains will be on. This time of year they will be on pretty much everyday. You can find the website here. While we were waiting we had a coffee and a bite to eat in the cafe which is located next to the fountains. There are also public toilets down the fountain side of the building. Theres a lots of seating in and out and because there are tables both sides it means you can get shade if you want it. We had a very pleasant drink, plus the cafe is licensed should the desire so take you.
While we were sitting, Monkey suddenly realised the fountains were going so we were off to find a bench. Sitting around the fountains is limited but there is a large grassy area which you could use easily for picnics. The water jets basically go round in a large oval and for a free activity they are brilliant fun. It does get busy so it best to arrive early in the school holidays.
At the other end of the fountains is a brilliant park. I had no idea that there was a park so close by. Its funded by the National Lottery and you can tell as its a great area and although it was really busy it didn't feel like it and Monkey had no problems getting on the equipment he wanted to play on. Down the end nearest to the fountains is a little astro turf areas which resembles Tele Tubby Hill! In the bottom there are some musical instruments, its surrounded by a wooden climbing frame with bridges and tunnels to get in and out.
Ive not seen anything like it anywhere else. There is also a couple of sand pits with little beach huts, swings galore including a large circular one. Monkey and I spent some time in this discussing how he was going to be an inventor when he grew up. Slides and wooden climbing frames, some sheep and a traditional pyramid frame which reminded me of being a kid myself.
It was really good fun and unsurprisingly Monkey didn't want to leave, we only did because the sky suddenly turned very black and we didn't have any coats. If we ever get the better weather back then we will be going down to pay another visit. If you are also from out of town we parked in the London Road carpark, which is a short walk and more reasonably priced than others in the area. Not bad for a free day out…
Have you visited any splash pad type areas recently, I would love to hear about them in the comments below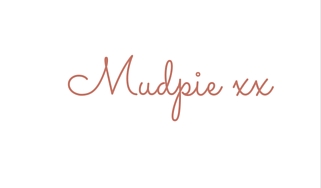 Linking up with TheBigPinkLink, CityTripping