This is the first month we have been involved with the Bostik Blogger Challenge. What a great month to start, October's inspiration is Bonfire Night. Which meant our craft box contained a whole host of sparkly goodies. I had planned to make some rockets which we could attach cotton to and use as room decorations. However as soon as Monkey saw the contents I knew I would struggle to make my vision!
So I set Monkey a task first …. a Bonfire Night Collage and then promptly lost half of my materials! Here is what you would need to make something similar.
Bostick White Glue
Black Paper or Card we used A3
Lolly pop sticks and tan or brown coloured felt
Red pipe cleaners
Yellow, Orange or Red tissue paper
Foam stars or similar
Glitter glue
Step One – Monkey used the white Bostik glue to make the bonfire with carefully selected yellow and orange lollypop sticks and the cut tan felt. The textures worked well together.
Step Two – I cut up the gold fleck material into strips to form the basis of the fire. Because we were using the white glue it dries clear so ideal for this fabric which is see through in nature. Monkey created a fan with the strips.
Step Three – Add texture, initially I gave him a pipe cleaner which he cut down into little strips and some yellow tissue paper to scrunch into balls. However he also had his eyes on my red sparkly pom poms which soon also became part of the fire along with a couple of orange feathers.
Step Four – The night sky, Monkey wanted to add a few foam stars before going mad with the glitter glue. Squeezing on the glitter glue randomly he then used a lolly pop stick to spray it out and make it look more like fireworks in the night sky.
Once dry it I think it looked pretty effective:
Now while he was busy doing his craft I managed to at least get one rocket made. I do have every intention of making some more. To make your own you will need:
Cardboard roll
Coloured thick paper or card
Pipecleaners
Bostik White Glue
Alternative coloured card/patterned or sparkly
Stickers or glitter glue to decorate
Step One – cover the toilet roll with your selected coloured paper. Thin card or thick paper works best as it will need to be able to support the cone part of the rocket. I chose black so that the decorations stand out more. May sure that it is longer at one end than the other.
Step Two – on the end where the paper overlaps the end of the roll, cut slits around the top and fold down the extra tabs an add glue. To make the cone, I drew a circle and then cut into the middle of it before folding the ends round. Once secured place the cone on top of the tabs and apply reasonable pressure holding together until the glue has dried
Step Three – decorate the cone – we chose star stickers
Step Four – Add in some pipe cleaners for the fire element. I twisted these around a pencil to make them look a little curly. Then we added in a little bit of lamenta … not just for Christmas after all.
Both crafts are reasonably quick so ideal if you have a spare half an hour or so during the half term break. Monkey needed very little input in the collage and in the end we did go on to make more rockets. Once the cone was secured he enjoyed decorating them on his own.
Have you any crafts planned for the Bonfire season? I would love to hear about them in the comments below.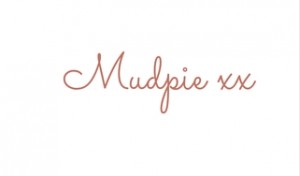 Linking up to TwinklyTuesday