I've finally found a pumpkin patch in Kent and I wanted to write a short post to share it with you all, since there are lots of people looking for them. It took us about an hour and twenty minutes to drive to the Beluncle PYO farm, near Rochester, Kent. It was so worth the trip, even though weather was cold and very overcast and I did think that we may get wet at any point. Which explains why my photos are a little grey don't let that put you off.
The farm is well sign posted off the A2 all you need to do is follow the little pumpkin signs. We arrived around 10.30am and it was already busy, with lines of cars parked up in a field next door. There were plenty of parking attendants but we did wonder as we pulled up if there would be any pumpkins left! We need not have worried its huge. As we headed over to the entrance there were wheelbarrows everywhere, Monkey instantly excited grabbing the first one he could get to. As you go through the entrance there are people on hand to direct you to various points depending on what you want to pick. The choice is immense!
If you can not be bothered then there are crates of some of the varieties and normal craving pumpkins near the entrance. There are also some whoppers!! Monkey posed for a picture on the hay bails before we went exploring. The nearest part of the field had already been picked but a little walk lead to rows and rows of pumpkins. We managed to find several which were almost perfectly round and at £1 each they were a bargain! Around the outside of the field they had ornamental corn growing at 50p each. Monkey was fascinated by the different colours. There were still quite a few left despite the fact that previous visitors had picked and dropped. I can imagine that there is a lot of waste when there doesn't need to be.
Finally as we walked back we came across some of the more unusual and inedible gourds. I already had a picture forming in my head and since they were only £1 for 3 I couldn't resist picking some out with Monkey. As for the picture…
The whole lot cost us £10! So not only is there loads of choice but the price is brilliant. Its well set up with toilets and a hot food trailer selling burgers, chips and a range of drinks both hot and cold. There is also a little halloween shop selling fancy dress and decorations.
Things you need to know:
Check out the PYO Pumpkins Website for picking dates, at point of writing they are open up to the 30th of October.
Open 10am to 4pm
Address – Beluncle Farm, Stoke Road, Hoo, Rochester, Kent, ME3 9LU
We will definitely be returning next year and with any luck the weather will be a little brighter. Enjoy the rest of your half term holidays xx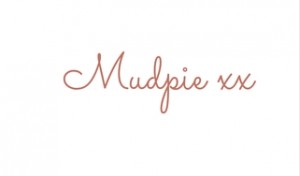 If you've liked this post please follow me on my social media channels:
Mudpie Fridays: Twitter | Instagram | Facebook | Pinterest | LinkedIn
Linking up to #Sharingthebloglove