Paultons Park & The Lost Kingdom: Over half term I took advantage of Kipper being in nursery to take Monkey to Paultons Park. Now Kipper is nine months and taking a bottle I have been trying to spend some much needed time with Monkey on his own. We have visited Paultons Park before when he was two and had a great time, so I was interested to see a couple of years on what he would think of it. Especially since they have added the Lost Kingdom.
The theme park opens at 10am, we arrived shortly after this and the large carpark was already starting to fill up. Thankfully they had some parking attendants on hand which made the process easy and stress free. A thought popped into my head as we walked towards the gate, a theme park at half term? What was I thinking? Visions of large queues and a grumpy Monkey suddenly appeared. But what we discovered in fact was the complete opposite.
Our first stop was the Loss Kingdom, since taking part in a dinosaur project at school Monkey is a little obsessed. It was great seeing his face light up as he saw all the animatronic dinosaurs. The detail is amazing. This area of the theme park houses the newest rides and their biggest rollercoaster yet we hardly had to queue for anything. Monkey wasn't brave enough to try out the big rides straight away so we opted for the Jeep Safari courtesy of the Dinosaur Tour Co to warm up on. We got up very close to some of the dinosaurs and he kept asking questions about the story as we went round.
Our next stop was the Velociraptor. To set the scene once seated you go go backwards climbing 20 metres into the air. As we went up Monkeys little hand grabbed mine and he decided that perhaps he didn't want to be a dinosaur for the day. Too late now I thought but then the giggles came as we plummeted back down along the track with speeds of up to 40mph. His favourite part was when it goes backwards. Needless to say that we went on it several times, not having to queue once.
The big ride of the area is the The Flight of the Pterosaur rollercoaster where you sit in bucket seats and are suspended underneath the track. Although Monkey was old enough and tall enough to have a go he decided it wasn't for him. Although he loved watching it thunder overhead. One of the things which I love about Paultons Park is that it is really thought through. For families with a reasonably large age gap between little ones they have combined a number of rides and activities together so that there is something for everyone. So although there are two large rollercoasters there is also the Dino Chase which we must have gone on more than five times. A little rollercoaster perfect for younger visitors. There is also temple heights which is like a giant swing going up and down and round and round and Boulder Dash where you swirl around in a giant egg or boulder.
I also really like that they have embraced the theme park mentality and provided other interactions as well as the rides. So we got to meet a baby T-rex which was being taken for a walk by its keeper. Max the T-Rex who came round for a sniff at midday. Monkey wasn't so sure and didn't want to get up close and stroke him even though he was pretty friendly and well fed! And finally in the brand new play area you could hunt for dinosaur bones in the sandpit with one of the wardens.
We ended up spending all morning in the Lost Kingdom before venturing into Little Critters to try out the Cat-O-Pillar rollercoaster. Last time we visited Monkey was two and although tall enough to have a go got talked out of it by Nannie. This time there was no stopping him and again we went on it a couple of times. Even with Monkey's preference for sitting at the front we hardly had to queue. I like the imaganitive creatures you can meet in this area along with all the bugs in the Beastie Burrow. We were both particularly taken with the chameleon who was having a red and green day!
Monkey was having so much fun I practically had to beg him to stop for lunch! After a quick meal of sandwiches, chips and nuggets we headed to the Wave Runner. This was Monkeys favourite ride of the day and involves going down a steep waterway in a dingy. There are some strategically placed bumps which means at points you leave the water all together. Thankfully you don't get wet as it was getting cold by this time. We decided to use our last photo from the photo pass up on this ride so kept going on it until there was one Monkey liked.
Many of the Peppa Pig rides Monkey is now old enough to go on alone. As time was short he tried out Grandpa Pigs Boat Trip before we went on Daddy Pigs Car Ride and George's Dinosaur Adventure. There are four other rides in Peppa Pig World which we didn't get a change to try out on this visit. Plus they are building some new attractions which will open in 2018, just in time for Kipper to enjoy them!
Paultons Park represents great value for money as there really is so much to do. There is so much which we didn't get to even though we stayed until 4.30pm! I can see why they have the option of a two day ticket. Some of the things we didn't get round to trying out include:
4D cinema which is currently running a fifteen minute show throughout the day about two little turtles
Lost mine mini golf
Feeding the penguins, visit the giant tortises and see all the other birds they have in the park
Splashing around in the Water Kingdom
Riding round the park on the Rio Grande
Things we loved:
That they have catered for all different age groups and thought about the park layout
There is so much more than the rides to keep little ones entertained
There are plenty of places to eat or picnic
The ID stickers with places to pop your mobile number
You can keep going back and have a different experience every time
£25 photo pass was good value for money rather than £9 each. You get four photos which you can have as a magnet, keyring or printed out plus the digital downloads. If you like to record memories like I do then its perfect for you. Plus if you don't use them all on your first trip you can keep them for next time you visit.
Paultons Park really is the theme park that keeps giving we will definitely be back and I will no longer be put off by school holidays. The only difference is that we will probably buy a two day ticket to do the park justice.
Things you need to know:
You can check the park opening days and times one their website via the interactive calendar.
Ticket prices – it is possible to purchase tickets online which gives you a saving compared with on the day prices. Under 1m are free. Over 1m prices are £27.25 if purchased online, £31.75 on the day. Further discounts are available for family tickets and if you buy two day tickets.
Address – Ower, Romsey SO51 6AL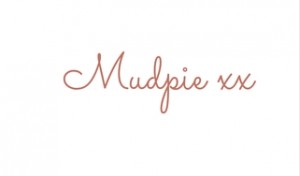 If you've liked this post please follow me on my social media channels:
Mudpie Fridays: Twitter | Instagram | Facebook | Pinterest | LinkedIn
We received free entry to Paultons Park in return for this review, all words and opinions are my own.
Linking to #TriedTested and #Countrykids