The Gruffalo Ride at Chessington World of Adventures : This year we decided to buy Merlin passes as Monkey is tall enough now to start to go on rides. We discovered this after visiting LegoLand at Christmas time. He loved it so much and our local Sealife Centre is our go to place when the weather is bad so it seemed to make sense for us to try them out. While on Easter holidays I decided to take Monkey to Chessington World of Adventures to try out the new Gruffalo ride. He had seen the posters when we visited back in January and was very excited. We are huge Gruffalo fans, Monkey's second birthday had a Gruffalo theme and we still play and read our Gruffalo Story Sack
I remember going on Professor Bubbleworks when I was a young girl and loving it, yet the last time we visited it had become very old and tried and really did need a refurbishment. For those of you who have been on Bubbleworks before then you will be pleased to know the actual ride is the same. You sit in the same round seats, there is still the drop down where you run the risk of getting soaked (although I never have) and the dancing water over your head near the end. Whats changed is the scenery.
We arrived at Chessington World of Adventures when it opened and headed straight over to the ride which is in the Wild Wood area of the park. I thought that we would be one of the first on! Wrong there was already a queue, which I think took about fifteen minutes in total, so not too bad. I kept an eye on the boards throughout the day as I wanted to give it another go and see if I could do better with the pictures but it didn't go below fifty minutes. So I think next time we go we will head there first again. The park have anticipated its popularity arranging for an extra queuing area around the back. Once you get close to the building they have placed some activities to keep the kids entertained as much as possible. Ranging from quotes of the story, to lift the flap boards and finger mazes. There is also a wall which looks like it is straight out of the book, of course we couldn't resist the photo opportunity.
Once through the gate theres only a tiny bit of queuing at the base of the stairs. The kids were so excited that they ran on which meant I missed photographing the walls which are just covered floor to ceiling in book pictures. Everything is Grufflao related. The ride goes through the story as mouse meets each of the characters. There are some modern effects now, including giant dandelion clocks and a plasma screen with snake squeeing mouse. At the end of the ride you actually go through the Gruffalo crumble. There was so much going on it was difficult to take it all in. Monkey loved it talking about one side and then the other, pointing out all the characters and telling the story as went round.
I would definitely recommend this for children of Monkey's age (four). We went on with our friends little girl who is two and a half and she really enjoyed it too. It is dark though so if you have a child that is not keen on the dark then this could be a problem for them. The only other thing I am no so keen on is that you exit the ride through the gift shop. Which has always been the way but there is now so much Grufflao memorabilia that its even harder to get out without spending anything. There are two photo opportunity's on the ride, one at the end of he queue where you are transposed into the book and the second on the ride itself. You can pay £10  for a photo, or keyring or magnet. Or it is possible to buy two items for £15. You also get the free download.
We will be going back soon so I can try and get some better photos!

Things you need to know:
Address – Leatherhead Road, Chessington, Surrey, KT9 2NE
Opening Times – When we visited the park was open 10am – 5pm but opening times vary throughout the year and its worth noting that outside of peak times some of the rides may not be open. You can find out more information on the Opening Times page of their website.
Ticket Prices – As we had Merlin passes we did not need to pay for our entrance, however if you  purchase tickets online before going you will save considerably compared to the gate price. With a ticket brought five days in advance costing £28. Under 3s are free.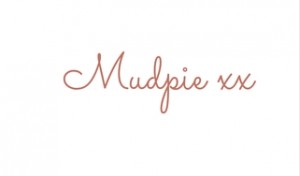 If you've liked this post please follow me on my social media channels:
Mudpie Fridays: Twitter | Instagram | Facebook | Pinterest | LinkedIn
This is not a collaborative piece we paid for our own entrance