There has been an ongoing argument in the Mudpie Fridays household revolving camping. Before getting married I use to go on an annual camping trip with the girls to a music festival. Hubby never came refusing to – apparently he doesn't do camping or outside music. Now I know for a fact the last point he does do but it has to be on his terms. Having kids has meant that I don't do those camping trips anymore, either because I was pregnant or breast feeding. But now Monkey is five and Kipper is technically a toddler (sob) I thought it would be a good idea if we gave camping a go. No matter how much begging I did I still got the same answer – NO l don't camp. Now don't get me wrong I never give up so I suspect at some point I will get my way… eventually.
However compromise means knowing when to stop nagging at least for a little while. So when the
Big Family Festival
invited us along I asked a good friend of my and her son to join us. I wasn't brave enough to go alone! Now I would be lying if I said I want nervous about taking Monkey camping for the first time especially as the weather forecast was rotten.
When we arrived we were directed to parking in a large field, the lady that met us said we could drive around to nearer to the campsite to save on having to lug the tent and everything from the carpark. This was great and if you had a small tent then you could park right next to the tent. Our Eurohike 600 tent was on the large side so we put our car back in the main car park. Which is only a couple of minutes walk from the camping area. We found a spot and managed to get the tent up with two young boys, in the wind (when your tent is 8ft and you are both 5ft thats an achievement) and most importantly before the rain came..
Feeling proud of ourselves we headed into the festival, the boys spotted the fairground rides straight away although we did manage to divert into the bar and have a sneaky cider which was reasonably priced at £4.50 and the boys had these amazing milkshakes. They were not cheap at £5 each but the boys loved them and it allowed us to have a celebratory drink. After we checked out the fairground rides which varied between £2 – £3 each. Both boys particularly loved the bumper cars before having a team of hot dogs and chips. We made it back to the tent in time just before the rain came to have a place with Monkey's night googles.
Saturday we woke to sunshine, which meant the boys played in the field at the end of the campsite. It was close enough that we could see them at all times but far away enough that it gave them some much needed freedom after been couped up in the tent. After yet more sausages, brioche and waffles for breakfast we headed back into the festival. There was a lot more going on than there was on the Friday night. Our first stop was to get glitter eyes and face paint before buying a lanyard style programme for £5. You will need one of these if you intend to visit next year so that you can find out whats going on in the different areas.
Once we had our faces done the kids were desperate to go back on the fairground rides, we managed to slow them down a bit with the most gigantic blue candy floss I have ever seen. Which was Cola flavour. Of course that didn't stop them for long and we ended up watching them on the bouncy castles and catching a little of the Sooty and Sweep show on the main stage. There were a few activities set up to keep them amused which you didn't need to pay for, including a huge colouring wall (which also hosted craft activities), circus school which Monkey loved and a huge outside cinema. After a busy morning of fun including taking part in some science experiments, we decided to settle in our chairs and watch a Disney film I the afternoon. Both the boys were pretty worn out from the late night and fresh air so well all enjoyed the chilling down. Food wise we decided to eat predominately in the festival there was the normal selection of burgers, sausages, chicken, spit roast  and chips. As well as some more artisan places. We opted for stone baked pizzas on the Saturday night. Monkey was especially impressed by the fact it was in a car!
The acts went on well into the night and as we returned to our tent around six many families were just packing up their wagons to head back into the festival for the evening line up. We had decided that the grey clouds looked a little ominous so after a quick game of footie and a wander we opted for board games in the tent. Within about half an hour the heaves had opened. The boys shattered took themselves to bed and we put the world to rights listening to the music from the dryness of the tent!
As the festival was a three hour drive from home we had already decided we would leave around lunchtime on the Sunday. Many other campers were also packing up Sunday morning. We managed to get the car right down to our pitch so the made life a lot easier. One packed we opted for breakfast inside the festival and had a lovely vegetable an halumi wrap, yet more goes on the fairground rides before going the Jedi training in the big top. This is where it descended into chaos. The Jedi training had a limited number on it, which we had been unaware of up until this point. They could only take 40 children per session. To be honest it was massively disorganised with parents pushing and shoving trying to make sure their little ones got on the list. I had one guy take the pen and clipboard off me claiming he was in the queue first. It suddenly occurred to me at that point it probably was just as well Hubby wasn't with us. Any activities which are limited in number need better organising.
Things we loved
The fact that you could get the car close to the pitch, the car parking arrangements seemed really well organised
There was plenty to watch and do, yet it wasn't too overwhelming which I think some of the larger festivals could be especially for first timers
Plenty of lighting around the toilets and shower cubicles in the campsite and all the facilities were kept really clean.
The majority of people there were families so it meant the campsite was quiet and there wasn't lots of people drinking too much
Many of the activities during the day were free for the kids – it was very kid centred which was exactly what we were after
Good range of food, the normal fast food options but a few more artisan offerings as well and they were reasonably priced I could feed us both for around £10
Its reasonably spread out which means it didn't feel too crowded
Things to be aware of
There were not really enough toilets in the campsite, which meant in the mornings we had to walk into the festival. Which I think the organised realised while we were there. But I must reiterate having done a number of festivals in my time the loos at the Big Family Festival were probably the best I have ever come across.
Things you need to know
Location: Dunton Hall Kingsbury Road Curdworth B76 0BA
A family weekend camping ticket cost £184
Open times – 10.30m on Friday to 10.30pm on Sunday.
We all had a great time and apart from the Jedi incident and it was the perfect first festival for Monkey. As for the camping well he loved it and wants to go again, so maybe Hubby will just have to relent at some point.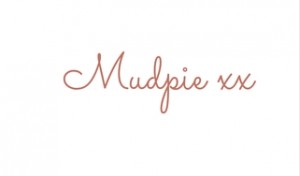 If you've liked this post please follow me on my social media channels:
Mudpie Fridays: Twitter | Instagram | Facebook | Pinterest | LinkedIn
This is a collaborative post, we were given the weekend camping ticket to enable us to review the festival.
Linking up to #CountryKids