No Sew Halloween Pumpkin Monster Costume: I can not believe it is almost that time of year again when we will be going Pumpkin Picking and getting ready for some trick or treating! I am determined to be organised … she says my bucket list is still very much in my notebook. Monkey loves to dress up and Halloween will be no different. Yet he has a problem with his skin and this means that I need a cotton costume. Generally they are impossible to find so I have decided to make him one.
This no sew Halloween Pumpkin Monster Costume is ideal for those of you who are short on time like me. It also includes a bit of upcylcing, as after two children our house seems to be awash with muslins and I have no idea what to do with them! So you will need:
2 x Muslins – we already had some orange ones but you could dye some old white ones an get the same effect. Or you could leave them white and make a ghost version and I am seriously tempted to make a Frankenstein version for Kipper!
Good quality stapler
Scissors
Black felt
White glue
Oh and an iron if your muslins are anything like mine!
Step One: Use the stapler to attach the two muslins together along one edge. Make sure you leave enough room for a head hole. Although the good thing about using staples is they are easy to take out if you misjudge it!
Step Two: Cut out your scary monster or pumpkin face face from the black felt
Step Three: Use the white glue to attach this to the muslin. I did go a bit over the top with the glue to make sure it stick properly. Leave to dry before trying on.
It really is as simple as that. Monkey loves it and has already requested a couple more.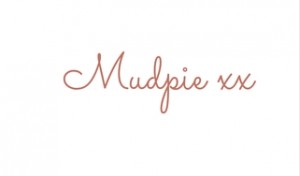 If you've liked this post please follow me on my social media channels:
Mudpie Fridays: Twitter | Instagram | Facebook | Pinterest | LinkedIn
This post has been written in collaboration with Bostik