Last weekend we asked to take the new Land Rover Discovery on a family adventure as part of their new campaign 'The Discovery Adventures'. It really struck a cord with me as its all about discovering the great British outdoors in all its beauty. As part of the campaign they have launched a series of immersive adventure podcasts narrated by our handpicked celebrities, each based around a specific UK location such as Cheddar Gorge, Mother Shipton's Cave, Savernake Forest, Dartmoor and more.
Having never really explored Somerset we set off for a weekend in Cheddar Gorge and had an absolutely fantastic time. The scenery is stunning, I have never seen anything like it in the UK before. We had an absolutely amazing time which you can watch in the video below. It even includes our first drive through the Gorge….
There is a little village which has sprung up around the set of caves which is an ideal place to spend a day exploring. Our first stop was Gough's Cave which is the first attraction on the Explorer Ticket. Its hard standing so perfect for little ones, but  not suitable for a buggy. Not that it was an issue as we had a back carrier with us. We were given hand sets and throughout the caves there are numbers at various points.
The only thing which left me feeling a little uneasy was the fact that Monkey was so excited by the caves that he has decided that he wants to give cave diving a go. In fact when we told him that he would need to wait until he got older he got quite upset.
The New Land Rover Discovery 3.0litre TD6 (V6) Diesel HSE was the perfect family car for our trip:
Its a gorgeous looking car with more bells and whistles that I could ever imagine. To be honest in the four days we had the car I am not even sure we found them all. But what we did find was a fantastic family car, a car that I didn't expect to fall in love with and a car that I am trying to convince Hubby we need (not the other way round as I expected!).
The full spec is at the bottom of this post, but I think more important are the reasons the Land Rover Discovery works well for us as a young family:
It has to be the boot, yes the space is brilliant. I would expect that. What I didn't expect was just how handy the shelf was. One it kept Kipper in the boot while I was getting him into his coat, and then while I was setting up the buggy etc. Two its the perfect place to sit to change shoes and put wellies on which we probably do about two thirds of the time. And thirdly its get for bum change!
There is isofix everywhere in this car apart from the drivers seat. We only have seats with isofix so this is essential. As a modern car you would expect that. Yet as a seven seater, I was not expecting isofix in the boot. This means that as a parent I am happy to put the boys in the boot for this reason. Which means its probably the only seven seater on the market that would work for us.
The double glass roof is a winner in Monkey's book, it allows a lot more light into the car. Perfect for when you are keeping the kids entertained. Less squinting watching Dinotrux!
Monkey loves being higher up and spent most of our trip down to Cheddar Gorge pointing things out to us. I must admit that I concur with him on this, especially when driving the Discovery, visibility is so much better.
There is a set of climate controls in the back which means that Monkey can make himself comfortable. Sounds simple but Ive lost track of the times on a long journey that he's telling me he's too hot or too cold.
The centre console has what I can only describe as a bucket in-between the seats, which means that you can store absolutely everything you need to pass back to the kids in one.
In the boot theres a 12V mains adapter which means that you can plug in things like a cool box – ideal for those days out. Plus when you are having to transport baby milk and food.
The back seats, both rows can be moved up and down at a touch of a button which makes life a lot easier when you have little ones running around. Rather than having to clamber into the car and move them manually.
On the underside of the side mirrors there is a light which appears when you open the doors. Kipper has a tendency to throw his dummy out which means I am forever looking for it in the dark. These lights would make a massive difference and save me getting down on my hands and knees.
The Discovery is an automatic which I was a little nervous of, partly because our current car is a manual, but also because Ive had a bad experience of automatics in the past. Normally stamping on the break at the wrong moment. I didn't experience any of this with the Land Rover Discovery. It was incredibly easy to drive. With cameras and sensors all round there really is nothing to worry about. Although I do think the cameras will take a little time to get use to. Manoeuvrability was easy and I really didn't feel like I was driving any bigger car than my own.
Technical Spec:
Santorini Black Exterior Colour with 20″ 5 Split-Spoke wheels.
Vehicle Performance: Ingenium 3.0litre TD6 Diesel Engine. 8-Speed Automatic Transmission. 0-60 in 7.7 seconds, 39.2 MPG and a top speed of 130mph.
Driving systems include: Terrain Response, Electronic Air Suspension, Autonomous Emergency Braking (AEB) and Hill Descent Control.
Driver Assistance – Wade Sensing (max. depth 900mm) Terrain Response, Electronic Air Suspension, Autonomous Emergency Braking (AEB), Hill Descent Control, Rear Parking Aid and Surround Camera System.
Versatility features include: 4-Zone Climate Control, InControl Remote Premium, Ambient Lighting, Gesture Tailgate and Remote Intelligent Seat-Fold System.
Entertainment – 10″ Touchscreen (InControl Touch Pro), Meridian Sound System 380W with 10 speakers plus subwoofer, InControl Touch Pro Navigation
We all really loved the New Land Rover Discovery and really missed it on our next adventure, for all the reasons mentioned above. Least I know what I am asking Father Christmas for this year… fingers crossed!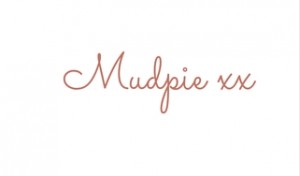 If you've liked this post please follow me on my social media channels:
Mudpie Fridays: YouTube | Twitter | Instagram | Facebook | Pinterest | LinkedIn
This post is written in conjunction with Land Rover who provided us with our trip in order for us to be able to review the Land Rover Discovery.