Thomas & Friends™ Super Station Review: Monkey has long been a fan of Thomas the Tank Engine so when we were asked to review the Super Station on the run up to that special time of year I of course said yes please. Monkey eyes light up when he saw the box, it was huge. He couldn't wait to get into it, although being a mean mummy I did make him wait until he came home from school the following day. The reason being is that my perception was that it was going to take a long time to put together.
Whats in the box?
I was so convinced it was going to take a long time that I actually timed myself and was totally shocked by the fact it took under fifteen minutes. The guilt then crept in that I could have let Monkey open it straight away! Even more so because it was so was so easy to put together he could have helped. I think this in part due to the very simple to follow pictorial instructions which are in colour.
Also each piece has been labelled with a letter and number so you can make sure you are connecting the right bits. Not that it matters if you don't because its possible to unclip all the pieces. Apart from the struts which hold the engine house and turntable up. The only reason you can't do these is that the clips are hidden and we didn't want to pull them out and break them.
The fact we couldn't get these apart means that it won't fit back into the box for storage purposes. Not that Monkey wanted it put away he would happily have it out all the time, but it is a big toy and so unless you can leave it up in the playroom constantly you would need to take it down. Saying that its been in his bedroom now for the last week as he loves it so.
Playing with the Thomas & Friends™ Super Station
I set it up in Racetrack mode ready for when he came home from school one day and he was so excited, he headed straight for the station house playing with cranky. Lifting the engines up and down and some of the cargo. We had a few races down the track either side, which needless to say I lost!  I purposefully only made the track on the top so that he could build the track below.
It was such a hit he really enjoyed playing with it and I struggled to get him to sit and eat his tea! Even Kipper wanted to get in on the action and loved running Thomas up and down the tracks, although please note the age on this is 3 years plus. I suspect because some of the cargo is quite small plus there is a mini engine which is also dinky. But when you have an older brother sometimes mummy has no choice but to let you play with the toys:
Things we loved:
Its huge! Generally I am not one for big toys, but the boys love them. It makes an impact and they get excited by it. The fact that you can't take it pretty put apart completely also means that you can store it somewhere when its not in use. Yet its possible to make the track fit the space you have so although we have it set up on a large setting in this review you can make it a lot smaller.
The set is compatible with TrackMaster, Adventures, MINIS and wood engines. Which is great. Not only that but there are adapters in the track so you can attach your wooden track too. I really like it when companies get that you may end up with lots of different types of essentially the same toy and so help you to utilise it all.
The set comes with Thomas, Harold, Percy and a Mini James. Thomas will run round the track on his own if you add in 2 x AAA batteries which do not come with the set. But the good thing is if you don't have any then it doesn't stop the kids playing with the toy.
More things we loved…
The green struts can also be used for engine storage which I think is a great idea. The set will house 100 engines at any one time.
The Thomas & Friends™ Super Station itself comes with 10 metres of track. On the other side of the instructions it shows you some possible combinations. The boys love having the track coming racing down from the top of the engine house. So I think that we will probably always have at least one of those. Of course track options are only limited to the boys imagination. But it is useful to have some handy hints for us parents! I like that it has multiple levels of play. Especially when the boys are playing together as it means Kipper can run the engines around the bottom and Monkey the top.
And even more…
For a plastic toy its good looking – the level of detail is great and the bright colours are really attractive. It does make you want to pick it up and play with it.
The quality is what I would expect from a brand like Thomas & Friends™ pieces go to gather easily and click into place. The track fits together well and Monkey can pull it apart and set it up again quite easily. The week spot is at the top where the blue track joins the engine house. Kipper had a tendency to lean on this part of the toy so I took this piece apart when he was playing with it. Much to his disgust! Monkey at five understands that he can't lean on it so it is not a problem. But one to keep an eye on if there are younger siblings.
The Thomas & Friends™ Super Station features the iconic locations including Tidmouth Sheds, Brendam Docks, Knapford Station, the Sodor Steamworks, the Dieselworks and Blue Mountain Quarry. So it really lets Monkey create little stories of his own.  Or re-enact ones we have read or watched on TV.
Because it doesn't take long to put together it would make a great Christmas morning toy. Monkey has already had hours of fun with it so I think its well worth its price tag of £129.99. Plus because its compatible with so many other Thomas engines. It means you don't have to buy lots of additional things to go with it. The Thomas Super Station is available from all good high street toy shops and online including Smyths.
Read our other Thomas the Tank themed posts here.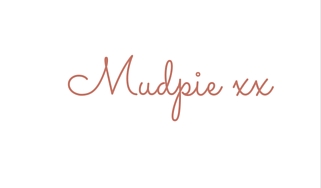 If you've liked this post please follow me on my social media channels:
Mudpie Fridays: Twitter | Instagram | Facebook | Pinterest | LinkedIn
We were given a Thomas & Friends™ Super Station  for the purpose of this review all words and opinions are my own. Thomas & Friends™ Super Station Review