There was one activity we did last year in preparation for Christmas which has stayed with Monkey all year. Literally all year and that was our trip to Lapland UK. He hasn't stopped talking about it so I knew he would be so very excited when we were invited to visit again last weekend. As soon as he saw the letter from Father Christmas inviting his to help make some toys he started doing a happy dance around the room. So it only seems right to tell our Lapland UK 2017 story through his words.
How did you feel when you found the letter from Father Christmas?
Excited! I want to tell my friends at school but then I was worried they didn't have tickets and I couldn't give them our tickets. I wonder what we are going to help Father Christmas make? Will it be reindeer again mummy?
Who are you most looking forward to meeting when we visit Lapland?
Deerrrrr Father Christmas! (Okay so I should have seen that one coming). What about the elves? I wonder if I will meet a Husky and I liked the naughty one… Conker he needs his bell. 
Needless to say when we arrived the following weekend, he was very very excited. He had decided to wear his reindeer outfit to match his little brother. He wasn't the only one who was excited, I was as well. Knowing what a fantastic experience it is I really wanted to take it all in…
At check in we were greeted by a very friendly elf who gave Monkey his badges and passport. While we were waiting I took the opportunity to ask him about what he was most excited about.
What are you most looking forward to?
I liked the toy making when we did it last time… but I think I wan to ice skate mummy…
It wasn't long until we were ready to go into meet Sage and Echo the woodland elves. As we walked down the leaved pathway Monkey was running back and forth. In the clearing he had trouble deciding where to sit. We opted for some higher seats towards the back.
Monkey sat ever so still and watched the story unfold, he was very interested in the fact that elves come from pinecones. He has a bit of thing about pinecones and we often pick them up when we are out walking. He noticed some mini ones …
'Mummy Mummy look they are like the ones we have at home…. I wonder if any of them will turn into elves?'
The children are then encouraged to take part in a magic dance to get the doors to open into Lapland. Monkey decided he wanted to take part in the dance. Jigging up and down and placing his finger on his nose. Really getting into it, it was lovely to watch. As Sage threw the doors open to Lapland, there were gasps and wows from both children and adults alike. You could fee the excitement levels started to rise.
We headed out of the woods and into the snow. Although a lot of the country has had snow, being based in the South we haven't. So Monkey was instantly mesmerised…..
Monkey are you okay (as he stands there taking it all in uncharacteristically quiet)?
Yes mummy are you coming with me to the toy factory? Can we play snowballs? 
He would not leave the snow alone as we walked towards the factory and took a seat towards the back. The children are encouraged to sit at the front so they have a good view. Monkey finally got the chance to meet Conker and made a mummy and baby polar bear.
'Mummy do you think Father Christmas will bring me a Polar Bear under the tree this year?'
Which part did you enjoy the most?
'I liked the wishes bit… I can't tell you what I wished for as it won't come true and I want it to come true. My Polar Bear had a heart I made a wish for the bear too…'
From the toy factory we headed on to see Mrs Christmas to decorate gingerbread Christmas trees and listen to a story about an elf who saved Christmas.
Watching Monkey sitting quietly at the front as Mrs Christmas read the story be bore no resemblance to the little boy that can't even sit still for dinner. He was totally mesmerised.
What did you think of Mrs Christmas's story?
Do you think our elves saved Christmas one day? Can I eat my gingerbread now? Will Kipper eat his… can I have it? (5 year olds!!).
What would you like to do now?
ICE SKATING…. ICE SKATING….
We had about two and half hours in the Elf Village, by this time it was getting dark. Which really added to the atmosphere. Monkey was desperate to go ice skating so we made that our first port of call. He started off going round with a penguin, but then he tried on his own. The children's ice skates have double blades and fit over their shoes which means they are a lot more stable. If you watch our video at the end you will see how made up he is that he managed to do it on his own.
'Mummy I did it, I am skating on my own.' 
Even now when we talk about it, he tells everyone that he can ice skate. Its something that he's really proud of.
'I must write my letter to Father Christmas'
So we made the post office the next stop. Its one of my favourite parts. Across the top of the beams there are lots of letters for father Christmas. Over in one corner they can post their letter and there is an elf postmaster to add a stamp and check everything is in order before you do.
Monkey what do you want to write in your letter?
Dear Father Christmas

I have been a very good boy and would really really like a soft toy Pikachu please? Please can you get Kipper a car as I think he would like one and can you make it snow at home? 
Once we had collected our final stamp in the passport for posting our letter it meant that we could collect a gold bell from the Elf Emporium. Both boys had hats like Conker and the bells went down a storm.
There is also a bauble shop and a sweet shop. Monkey decided he was going to help me pick out a decoration for our tree. Although we ended up with five, all the elf characters in beautiful beaded embroidery. I struggled to find Conker as a Christmas decoration, but Monkey spotted him straight away. In return I have promised Conker can hang on his tree this year. After we just had time to visit the sweet shop.
Its the sort of sweet shop every little boy and girl dreams of. Monkey had some pick and mix with his favourite raspberry ones! There are also lots of places to grab a drink and some food. The Elf Village operates on Elf Jingles and cards only. You can pre order jingles and then change them back into pounds at the exit.
On the back of each passport at check in, you get a time to go in and see Father Christmas. We had a 6pm slot. After had our passports and bells checked we headed up the snow laden paths.
On the way you pass some of the little elf houses, the reindeer and also an iron mongers. Kipper was fascinated. Watching them run among the snow ladened trees giggling away at each other was beautiful. It was totally immersive.
Monkey are you nervous about seeing Father Christmas? What are you going to say to him?
No I'm not. I am going to ask for a soft toy Pikachu… and a nerf gun and snow. 
When asked by his Grandma if he had written his letter. He responded that he didn't need to write another one. As he told Father Christmas in Lapland that what he wanted and that he was on the good list. That the one he visited was the real Father Christmas and not like some of the pretend ones we see in town. It really captured his imagination and I can see why when watching back our video below:
Lapland UK is without doubt the most immersive Christmas experience we have ever had the fortune of visiting. It has really stayed with Monkey and I often catch him talking about it with friends and family. After visiting once before I did wonder if the magic may wear off a little. But it hasn't at all. If anything its stronger than before as he knew what to expect and so could just get involved in all the activities without worrying what was coming next. This really has become a new Christmas Tradition for us. Its such a wonderful experience, you can find out more by visiting their website – Lapland UK.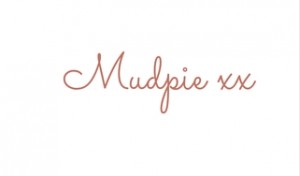 If you've liked this post please follow me on my social media channels:
Mudpie Fridays: Twitter | Instagram | Facebook | Pinterest | LinkedIn
 This post has been written in collaboration Lapland UK we were given entrance ticket in return for this post. All words and opinions are my own.