World of Dinosaurs at Paradise Park Review: If you are regular readers of Mudpie Fridays then you will know that we love Dinosaurs. So much so that Kipper has even learnt to say Dinosaur Rawrrrrr! Which is adorable. So when Paradise Wildlife Park got in contact and invited us to attend the opening of their World of Dinosaurs I of course said yes. Having recently visited Paradise Wildlife Park to be a Mini Zookeeper I knew that it would be a special day out.
We were greeted in the Discovery Centre with a buffet breakfast and a dinosaur made out of cake which Monkey thought was fantastic. There was also a short introduction by one of the parks directors to all the work which has gone on to make the exhibit a reality. It was fascinating seeing how the attraction came together. Afterwards we headed outside to watch Emma Bunton, Emma Willis, Tom Fletcher and the local Mayor cut the ribbon. Monkey was so excited and couldn't wait to get inside.
You enter under through an imposing gateway, on the other side the path is a lined with dinosaur teeth! The route around is about half a mile and it took us thirty minutes or so to walk round. We didn't rush and waited for each dinosaur to make its noise and reading the plaque next to it. Monkey's reading has been coming on leaps and bounds and he really enjoyed trying to read some of the names and the details.
There are around twenty in total all designed to scale. The T-Rex in particular is huge. We stopped for a photo opportunity in front of him in the jeep. If I wasn't laughing then it could have looked as though we were driving at high speed away from him. Especially when he started to roar…. (photo courtesy of What The Red Head Said):
The attention to detail on the dinosaurs themselves is brilliant. The fact that they all move and make noises makes it without doubt the best dinosaur attraction we have ever been to. At the moment the plants are still quite small I can see as they grow up that it will become even better.
At the end there is also a dinosaur that likes to spit at its public! This was especially entertaining to Monkey. The exit is via the gift shop which leads into a little courtyard with picnic benches. You can buy hot drinks, snacks and sandwiches  in the gift shop. There is also a sand pit where you can uncover your own dinosaur skeleton.
Once we had filled up on snacks and caffeine (us that is not the kids) I took Monkey on the dinosaur train. The train goes around in a loop and through one side to the attraction which means you get even closer to some of the dinosaurs.
We had an absolute wonderful time at the World of Dinosaurs. We loved it so much that once the opening guests had all finished walking round I sneaked back in and took a quick walk around video.
Monkey is already asking when we can go back and visit again. Don't forget there is also the Paradise Wildlife Park Zoo which we explored all afternoon. You can read all about our experience of the zoo here.
Things you need to know:
Address: Paradise Wildlife Park, White Stubbs Lane, Broxbourne, Hertfordshire, EN10 7QA
Ticket Prices: Its possible to get 10% by booking online, 2 and under are free, children from £13.72 online, adults from £14.20 online during mid season. Low season is in December only. High season is from 31st March to 30th September. Online tickets must be brought the day before. The World of Dinosaurs is included in the ticket price, the train is an additional £2 per person.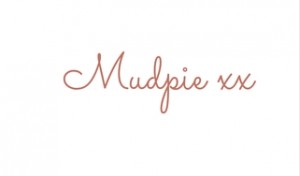 If you've liked this post please follow me on my social media channels:
Mudpie Fridays: Twitter | Instagram | Facebook | Pinterest |LinkedIn
We were invited to be guests by Paradise Wildlife Park as ever all opinions and words are my own.