Review – BabyBjorn Bouncer Bliss: I have often talked about my baby essentials here on Mudpie Fridays. Those items which I have discovered on my parenting journey that have made a difference. Made my life easier. One of those is the BabyBjorn Bouncer Bliss. Honestly it was a life safer on so many occasions and because it folds so flat it was totally portable. I love it so much its one of the baby items we have kept  just incase we ever become grandparents.
BabyBjorn have recently launched this seasons collection called Baby Power. Which brings pastel colours and eye catching prints to both their Baby Carrier One and Bouncer Bliss. They very kindly sent me one of their new bouncers to review and they have been kind enough to offer another one for a giveaway!
Here is Kipper enjoying his in the early days. I managed to catch this first little giggle.
So I guess the question is why do we love it so so much?
They are super stylish, its nice to have some baby equipment which can fit with your home pre child. Not only that there is not a battery in sight. The BabyBjorn Bouncer Bliss does not create artificial movement. Instead it relies totally on the baby to make it move.
The bouncer was developed with paediatricians to ensure that baby's head, neck and back is supported in the correct way
Both my boys were over 9lbs which meant we could use our bouncer from when they were first born. As it is suitable for newborns over 8lbs
There are three different inline positions – play, rest, sleep and also you can make it totally flat for storage or when you are travelling. Its simple to do too just by using the clip on the underside. Kipper preferred the most upright position – play. As he hated feeling like he was missing out!
Both the boys seemed to over heat a little I think this is partly because they are Summer babies and both were born in years when we had a good Summer. For this reason we brought our bouncer in the mesh fabric which is super breathable. You will be pleased to know that this fabric is still available in the the Baby Power range in a mint green.
The bouncer strap is held in place by two side buttons which are easy to open or remove all together.
The cover comes off so easily and completely so it can go through the washing machine.
As far as bouncers go the BabyBjorn Bouncer Bliss is on the more expensive side. However ours has done both boys from 0-18 months easily and been lent out to friends. It still looks as good as new thanks to the fact you can put the cover through the washing machine. I think this is a case of where you get what you pay for and I would six years later still make the same purchase.
The new Baby Power range comes in four new colours – Confetti Blue, Yellow, Mint Green and Vintage Rose and costs £144.99. The lovely people at BabyBjorn have given on of my readers the chance to win their own. To enter please use the Gleam application below and please note the T&Cs.
BabyBjorn Power Baby Bouncer Bliss worth £144.99

Competition is open to residents of the UK aged 18 and over
There is no cash alternative offered
One winner will be drawn at random and will receive a BabyBjorn Bouncer Bliss from the Baby Power range in the winners choice of colour (subject to availability)
The giveaway will close on the 8th July at midnight, the winners will be notified through Twitter
The Winners will be asked to provide a full postal address
I have some other giveaways running at the moment so please check them out in the Blog Giveaways Page above.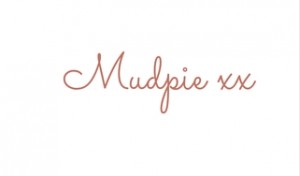 If you've liked this post please follow me on my social media channels:
Mudpie Fridays: YouTube | Twitter | Instagram | Facebook | Pinterest | LinkedIn
We were given a BabyBjorn Bouncer Bliss for the purpose of this review as every all words and opinions are my own.