Review Dinosaurs in the Wild: If you are a regular reader of Mudpie Fridays you will know that dinosaurs are a firm favourite with both boys. Monkey in particular has been dinosaur mad for as long as I can remember. So when Dinosaurs in the Wild got in contact and asked us if we would like to visit, I said yes.
I don't think I have seen someone so excited. Dinosaurs in the Wild is based in North Greenwich very close to the O2. So we caught the Thames Clippers boat from Embankment. Which worked out well as its then only a short walk from the pier. You know when you are getting close as there is a trail of dinosaur footprints and arrows to follow. Slots are timed as you go through this immersive theatre experience in little groups. The groups were a good size, not too many people, so the boys got to see everything they wanted.
The idea is that you visit Timebase 67 which is a unique research facility into the study of dinosaurs. The only way this can be done is to travel back in time to the Cretaceous period in a 500MW Godel Cage machine. The website is very detailed and it did explain that this process maybe a little bumpy and scare younger children.  But we found it fine. Monkey's excitement when he saw the dinosaurs appear in front of the all-terrain vehicle was infectious.
Once you have docked in the research facility you are shown into a room with a big round centre table. Around the outside are new clipping and awards the facility has won. As well as a wall of televisions showing what is happening in different areas of the facility and just outside. The scientist goes on to explain how the world has physically changed. We are shown a short film of globe changing before being lead into the pathology lab.
Apart from the bit at the end this was Monkey's favourite room. As he got to hold 'real' dinosaur teeth. I was really impressed with the scientist who after explaining about the room took time with some of the children to give them things to hold. He also explained to the boys about what they could see in some of the display cabinets. There were tissue samples, eyeballs, brains, teeth and claws, a hung beating Alamosaurus heart and dinosaur poo! There was plenty of time to look around before moving into the Autopsy Lab. Although there was another group behind us you didn't feel as though you were being rushed through which I really like.
In the Autopsy Lab a scientist was dissecting a Pachycephalosaurus. This involved cutting open its head to reveal the brain. Although that sounds a little bit gory it was actually very well done. I liked the reference to bird flu which the adults all sniggered at and caused us to be rushed into the next room.
The Hatchery consisted of three incubators with nests in them. Some of the eggs were beginning to hatch much to the children's amazement. Each pod was explained before another scientist brought in a cute and fluffy baby Dakotaraptor chick. In our group it was a little girl's birthday so she was allowed to name it which I thought was a lovely touch.
In the Animal Laboratory spreads both a daytime and a nocturnal research area. It allows the children to get up close to some of the specimens which are animatronic and very life like looking. We also met one of the scientists that go outside in there boiler suits. He talked us through the suit before it was identified that a juvenile T-Rex was missing and we we hurriedly rushed into the Lookout.
This was by far my favourite room. You are presented with four huge screens which are made to look like windows. Through these you can see a whole host of dinosaurs in their natural habitat. The 3D glasses which we were given at the beginning worked amazingly well. The boys were totally mesmerised. Our first encounter was when a Triceratops baby is eaten by a Prognathodon. I did wonder how this may affect the boys but they accepted it was part of dinosaur life and I guess no different to watching nature programmes on the TV.
Throughout the whole experience there are subtle references to some T-Rex activity. It really comes to the fore in this room. I don't want give the game away but they take a very unhealthy interest in the Lookout. It meant we had to leave pretty quickly and were lead away through some dark tunnels to an old time travel pod to return to 2019…. you will have to visit the experience to find out more for yourself!
As my husband was away with work I had to take Kipper. The website did say it was wasn't recommended for children age two and under. Yet he was in a back carrier all the way round and quite happy. Although he doesn't scare easily and having that close proximity to me probably helped. Monkey at six found the experience exhilarating and really wants to go back. The little boy we were with got a little nervous at the end, but the staff were brilliant. They gave him a torch to hold and told him how brave he was.
We had a really fun adventure, its totally different to an other dinosaur activity we have done. Its also rare to find something that entertains the children and the adults as well as Dinosaurs in the Wild did. Monkey is already asking to go again..
Things you need to know about Dinosaurs in the Wild:
Time: Dinosaurs in the Wild has been extended until the 2nd of September so the perfect activity for the Summer holidays. Open Wednesday to Sunday in July and then opening on a Monday too in August and September. Entrance is by time slot only so make sure you book your tickets in advance which can be done on their website.
Length: The experience takes around seventy minutes but it does say allow ninety as there is a little bit of queuing at the beginning
Location: West Parkside (near junction with John Harrison Way), Greenwich Peninsula, London SE10 0BE
Ticket Price: In peak times adults tickets are £29.50, children 3-16 are £26.00. If you buy a family ticket of two adults and two children this reduces the cost down per person to £23.75 each. There is a 50p transaction charge for the booking to print the tickets at home.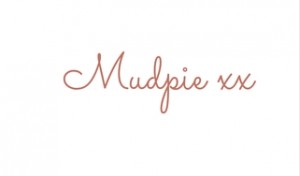 If you've liked this post please follow me on my social media channels:
Mudpie Fridays: YouTube | Twitter | Instagram | Facebook | Pinterest | LinkedIn
We were gifted our entrance in return for an honest review, all words and opinions are my own.