Most days we don't pick the kids up until close to six. This means I am constantly on the look out for meal ideas which are quick to prepare, simple to put together and healthy for the kids. Both boys will happily eat rice until it comes out of their ears. So I naturally gravitate towards rice dishes. Yet they can get a bit boring which is why this dish is such a hit. The sweetness of the cherry tomatoes with the Quorn Crispy Nuggets goes really well together and its all ready in thirty minutes.
I particularly like giving the boys Quorn Crispy Nuggets because the are high in fibre, high in protein and low in saturated fat. Plus they live in the freezer so they are super convenient, especially when I am running late from the school run. As a juggling working mum it means I have one less thing to worry about – giving the boys quick and healthy simple meals.
Time to cook – 30 minutes (including 15 minutes for Quorn Crispy Nuggets)
Serves – 8
Ingredients – Quick, Easy & Healthy Tomato Risotto with Quorn Crispy Nuggets
1 packet of Quorn Crispy Nuggets
Two small red onions or one big one
2 cloves of garlic
500g of Passata
500g of Risotto Rice
500g of cherry tomatoes
Dried Italian Herbs to taste
Vegetable stock
2 tablespoon of olive oil
Pepper to season
Boiling water
Green Salad & Grated Mozzarella to Serve

Method – Quick, Easy & Healthy Tomato Risotto with Quorn Crispy Nuggets
Pre heat the over to 180 degrees (fan)
Drizzle the cherry tomatoes with one tablespoon of olive oil and place into the oven for 10 minutes
Dice the onions and garlic cloves and add to the pan with a tablespoon of olive oil, allow to soften
Add two teaspoons of vegetable stock, Italian herbs and pepper to the pan and stir before adding the rice
Stir the rice until it becomes translucent and add boiling water to cover.
Once this has been absorbed remove the tomatoes out of the oven and add to the risotto before adding half of the passata
Cover and allow to cook for 15 minutes, checking occasionally incase more liquid is required. At this point you can add more water or the rest of the passata.
At the same time turn the oven up to 200 degrees and pop the Quoin Crispy Nuggets into the oven for 15 minutes.
Once the Quorn Crispy Nuggets are ready serve along side the risotto or stir through.
Serve with with a green salad sprinkled with the grated mozzarella.
Quorn Crispy Nuggets are a massive hit with the boys. Both of them asking for more. As for me an empty plate and full tummies means a happy mummy. They have become a firm favourite in our household and make meal times simple, easy and healthy.
If you would like to see you can watch the recipe here: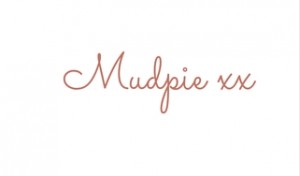 If you've liked this post please follow me on my social media channels:
Mudpie Fridays: YouTube | Twitter | Instagram | Facebook | Pinterest | LinkedIn
This post is written in collaboration with Quorn and Mumsnet, I have been compensated for my time.