At the end of the Summer holidays we travelled down to Devon. Looking for some quality family time before Monkey returned to school. Both kids love a zoo, so I was thrilled to find out that Paignton Zoo was just round the corner from Beverley Holidays. Having visited a few times before I knew it was a good day out. Perfect for little feet as everything is close together.

Here are our top ten reasons for visiting Paignton Zoo
Conservation at the forefront – throughout out the zoo there is information displayed about the conservation projects they are involved in. Each animal is classified so you can see how at threat they are. This is great to help Monkey understand the implications of what is going on in the world around him. The zoo is also a member of various conservation trusts.
The Elephants – Monkey loves elephants in particular. They are still his favourite animal. Paignton Zoo have a lovely enclosure for their sole elephant Dutchess, who happens to be the same age as Hubby! Not only can you see her playing outside but its possible to walk across the top of her inside enclosure. Which means if you are little like Kipper you get a chance to see her easily.
The Giraffes – Second place only to Dutchess are the giraffes. They have a number including some quite young ones which were born at the zoo. There is a big outside space where they eat and there is plenty of space to get close to see them. Monkey was really taken with one of the younger ones. Especially when it bent down to have a drink.
Gorillas – There is a great big ape area as well as Baboon rock which the boys thought was particularly entertaining. Although the highlight of the area are the Gorillas. You can get so close to them, yet the glass of their internal enclosure is covered in leaves so that they are not disturbed. When we visited one of the silver backs was laying in the hay picking his toes! The best part was when we saw them being fed apples as part of the keeper talk (see below)
Inside Spaces – There are quite a lot of inside areas which means Paignton Zoo would work in typical British weather. Its also nice for the children to explore different areas and opening doors and wondering what they may find. There is even a Crocodile house which went down very well with Monkey. Everything is close together which is a saviour for little legs.
Keeper Talks – Throughout the day there are numerous talks. There is a list on the back of the map and also on the poster as you walk in. Paignton Zoo also has an app which details the talks as well as an interactive map. Its full of special offers and animal facts. Plus there were lots of keepers on hand to help with questions. Just as we were leaving a lady pointed out the baby flamingo nestling under its mother. I would never have spotted it otherwise.
Train – What little one doesn't like a trip on a train? Paignton Zoo has a little blue one which goes around the wetland birds.You need change but it is only 80p a person. Both kids really enjoyed it, Kipper in particular.
Dairy Free Ice Cream – If you are regular readers of Mudpie Fridays then you will know that Kipper has a diary allergy. Which is why I was please when I saw that the numerous ice cream places sold vegan ice cream. Which meant I didn't have to have the melt down when Kipper could only have an ice lolly. It really shows that the zoo has thought about its guests.
Play Area – My two sometimes need to let of steam and there is a lovely play area in the centre of the zoo. Which is suitable for both of them. Meaning I don't need to split myself in half. Kipper loved running up and down the walkways and even tried the big boys slide!
Gift Shop – Make sure you pack your pennies as the gift shop is like an Aladdin's Cave to little ones. Yet its not full of the normal tat you get in gift shops. I picked up some lovely monkey pjs for the boys which I am sure you will spot on my instagram feed soon. It makes a nice change to actually buy something useful.
We had a brilliant time at Paignton Zoo. Definitely one for the Days out Bucket List if you are local or going on holiday in Devon.
Things you need to know:
Open 364 days a year, closed on Christmas Day. Opens at 10am and either shuts at 4.30pm or 5pm depending on the time of year.
Adults £25.85, children £18.45 (under 3s free) with gift aid. They also offer a family ticket for two adults and two children for £77.00. Prices are reduced slightly without gift aid.
Address – Totnes Road, Paignton, Devon TQ4 7EU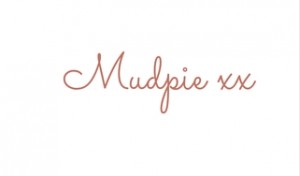 If you've liked this post please follow me on my social media channels:
Mudpie Fridays: Twitter | Instagram | Facebook | Pinterest |LinkedIn
We were gifted our entry tickets I return for a review, all words and opinions are my own.