You will know if you have tried our Quick Easy Tomato Risotto then you will that speedy recipes are a must in the Mudpie Fridays house. This is because most days we don't pick the kids up until close to six. This means I am constantly on the look out for meal ideas which are quick to prepare, simple to put together and healthy for the kids. Pasta, specifically spaghetti is one of Kipper's favourite meals. Given the chance he would happily eat that all day every day. However ideally I want to balance his carbohydrates with vegetables and  protein and thats where Quorn Cocktail Sausages comes in. I also like this recipe because its a sneaky way to increase their vegetable intake. The best bit is that it's all ready in twenty five minutes.
Where possible we we try to cook all our dishes from scratch. This partly down to he boys allergies and also to minimise sugar intake as much a possible. I particularly like giving the boys Quorn Cocktail Sausages  because the are high in fibre, high in protein and low in saturated fat. They can be found in the chiller cabinet at your local supermarket.
Time to cook – 25 minutes
Serves – 4
Ingredients – Simple Tomato Spaghetti with Courgetti and Quorn Cocktail Sausages
2 packets of Quorn Cocktail Sausages
Medium red onion
2 cloves of garlic
Tin of chopped tomatoes
Table spoon of tomato puree
4-5 medium sized mushrooms
Half a packet of spagetti
2 large courgettes
2 tablespoon of olive oil
Pepper to season
Boiling water
Grated Parmesan to serve

Method – Simple Tomato Spaghetti with Courgetti and Quorn Cocktail Sausages
Dice the onions and garlic cloves and add to the pan with a tablespoon of olive oil, allow to soften
Once softened dice the mushrooms and add to the pan
Add a large tablespoon of tomato puree to the onions and stair through, allow to cook for a couple of minutes before adding the chopped tomatoes and seasoning. Allow to simmer
Spiralsise the courgettes into a bow lined with kitchen roll. The kitchen roll will soak up any excess moisture and stop it going soggy in the pan.
Put a pan of boiling water on the hob, once at boiling point add the spaghetti.
Next soften the courgette in a pan with a tablespoon of olive oil
Cut the Quorn Cocktail Sausages in half and stir through the sauce. Continue on a low simmer to warm through completely.
Once the spaghetti is cooked, drain and add the courgetti. Stir through to evenly distribute.
Plate up with the tomato and Quorn Cocktail Sausage sauce.
Serve with with grated vegetarian parmesan.
Both boys really liked the Quorn Cocktail Sausages. I can see me buying them for picnics and snacks when we are out and about as well. Since they are low ins saturated fat and probably much healthier than some of the snacks we currently rely on.
If you would like to see you can watch the recipe here: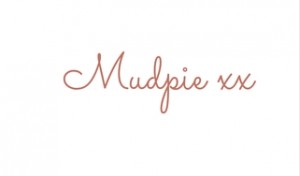 If you've liked this post please follow me on my social media channels:
Mudpie Fridays: YouTube | Twitter | Instagram | Facebook | Pinterest | LinkedIn
This post is written in collaboration with Quorn and Mumsnet, I have been compensated for my time.