Levin Iglut Review: Monkey and I were fortunate enough to stay at Levin Iglut on our first night in Levi, Finland. Now although the snow hadn't fallen and the Northern Lights didn't make an appearance because of the fog it was still the most awe inspiring experience I have had for a long time. The glass igloos are so popular that during peak season you are having to book up to a year in advance. I can totally understand why….
There are twenty four igloos in total which nestle on the side of a fell around 340m above sea level. Not only do you get an unobstructed view of the night sky but you also look out onto the Finnish forest. It gives you a sense of isolation amongst the ruggedness. But not in a bad way, sometimes being a little remote and off the beaten track I think is good for the soul.  There is very little viying for your attention apart from the artic sky … and a six year old.
All the igloos are only a short walk from the main reception. The reception building also hosts the Aurora Sky Restaurant. Which has a central fire pit and glass roof. Making it the perfect place to eat under the Northern Lights. Breakfast which is included in your stay is also held downstairs. In peak season they offer a dinner, sleep, breakfast package. Also downstairs there is a small shop selling souvenirs and locally sourced gifts.
All the staff were so helpful, the lady at reception even offered to help take our bags to the igloo. Despite the fact it was blowing a gale and flipping freezing. The Igloos are a lot bigger than I imagined. As you enter there is a bathroom to the right and a little kitchenette to the left. The main room has a large double bed in the middle. With a small table and chairs at the front and a sofa bed to the left. It is possible for the Igloos to sleep two children and two adults. Surprisingly spacious and very warm (thanks in part to the special glass and the heating unit) the decor is classic yet cosy.
There are curtains around the lower glass in the main room. Both the windows in the kitchen and bathroom are frosted. But the ceiling and upper panels are unobstructed allowing you to lay in bed and look at the sky. Although initially dark when you turn the lights off, its amazing how quickly your eyes become accustomed to the darkness. There was a pine tree nearby which I watched for ages being thrown about in the wind. It felt very special just laying there and watching the night sky. Its definitely something I think everyone should experience once, even if there are no Northern Lights.
Because sunrise is not until around 9.30am this time of year we were not woken up early. So we were a little later than I intended for breakfast. Which consisted of a selection of cold meats, cheese, salmon, scrambled egg and salads. As well as pastries, toast and cereals. It was light but substantial. Monkey particularly enjoyed his hot chocolate.
Since there was little snow surrounding the igloos we explored the local terrain which is very rocky. It was too much of temptation for Monkey who loves to climb on anything. Scrambling across the rocks trying to find snow. There is also a wooden hut which has a fire pit in that you can sit and chat around.
We thoroughly enjoyed our stay at Levin Iglut and I hope to visit again with Hubby and Kipper, once he's a bit older.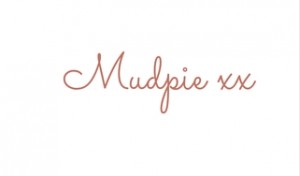 If you've liked this post please follow me on my social media channels:
Mudpie Fridays: Twitter | Instagram | Facebook | Pinterest |LinkedIn
We were invited on a press trip by the Levi Tourist board to experience everything the resort has to offer. One nights stay at the Levin Igluts was included in the itinerary.