At the weekend we were invited to try out GoBoat London. If like me you had never heard of them before GoBoat operate on the London canals just by Paddington Station. It is an area of London we have never explored before so what better way to do it than by boat. We decided to drive into London because we wanted to go onto the RAF Museum afterwards. There are several carparks a short walk away. We opted for Bell Street which cost us £11 for four hours.
GoBoat is very easy to find just by Merchant Square. There are a couple of cafes close by which are the nearest toilets so we stopped for a hot drink before boarding. Monkey was delighted that he got to choose a captains hat as he put his life jacket on. I was very impressed with he quality of the life jackets. Unlike some other boat rides we have been on, these looked brand new and there was a lot of them lined up behind the kiosk. Kipper naturally needed some gentle persuasion to put it on.
Once on the boat we were shown how to operate it. Despite neither of us having never operated a boat before it was very simple and straight forward to steer. We had a little test drive up to the end of the canal before turning round and dropping off our instructor. Then we were free to do what we wanted. There are quite a few barges on the canals but because we opted for an early slot it was not busy. This gave Hubby a chance to get some practice in. You can hire the boats from 1 hour to 4 hours. We had a two hour slot from 11am to 1pm. We noticed that the canals got much busier towards the end of our session.
You are also given a map of the canals on a clip board. It gives you a rough indication of how long it takes to get back to base camp. We managed to get pretty much all the way up to Camden lock before turning around and coming back. This saw us go past various points of interest including London Zoo, Regents Park, Primrose Hill and my favourite Little Venice. I loved seeing all the multi coloured barges up and down the side of the canals. Its definitely made us think that we would like to have a little break on the Norfolk Broads once Kipper is a little older. It looks like a very relaxed way of life.
At the end of Little Venice you have to go through a 25m tunnel, called Maida Hill Tunnel. This will take you up to Camden Loch. The GoBoat has a light on the front as it is very dark inside the tunnel. You have to make sure that there is nothing coming in the opposite direction when you enter. As its not wide enough to pass. The GoBoat definitely has an advantage over the barges which are much more cumbersome. Although that may sound draughting we managed to navigate it each time. As the tunnel is straight so its pretty easy to work out if you can go or not.
In the middle of the GoBoat there is a large picnic table which we filled with our lunch. It was a little challenging feeding the boys, capturing photos and making sure Kipper didn't jump off the side! However I could imagine sitting enjoying a glass of cold wine and watching the world go by. Understandably they do limit the amount of alcohol you can take onto the boat and with the boys we didn't take any. But of course one can dream…
On our two hour hire we purposefully followed the map to the right as far as we could go. I think if you had a longer hire I would have been tempted to try out the loch. At bird Island you could also go off to the left towards the Paddington Arm of the Grand Canal. There is less to see this way and when we visited there was also a lot of weed in this part of the canal. So we decided against it. Plus it will give us an excuse to go back.
We all had a great time on the canals with GoBoat and would highly recommend a visit. Operating throughout the week with peak times at the weekend. You can book in fifteen minute slots from 10am to 6pm depending on the length of your booking. Prices start from £59 and you can get up to eight people in a boat. Next time we are planning on taking the grandparents with us.  You can find out more and book online here.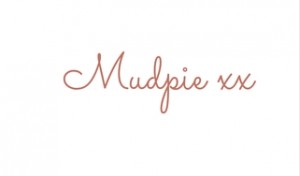 If you've liked this post please follow me on my social media channels:
Mudpie Fridays: Twitter | Instagram | Facebook | Pinterest | LinkedIn
We were given a two hour session on a GoBoat for the purpose of this review. All words and opinions are my own.