Review Morgans Swansea: We spent Easter Weekend in Swansea and had an absolutely fantastic time. While visiting we stayed in Morgans which is a boutique hotel based in central Swansea and winner of the Best Hotel in the Swansea Life Awards for both 2017 and 2018. Built in the old harbour building which is seeped in history all the 42 rooms have individual names. We were in Zeta which is a ground floor deluxe room. I always think that first impressions count with a hotel, with Morgans we couldn't fail to be impressed. 
As you walk in through the grand entrance you are met by the hotel bar. With large tan leather sofas on each side and a well stocked bar that stretches across the far wall. It made me want to stop for a drink. Reception is off to the left. Despite checking in early we were pleased to find that our room was ready. The boys were both given a pirate activity pack to keep them busy which is a nice touch. One of the receptionists showed us to our room and offered to take the bags for us.
The room itself was beautiful with high ceilings and huge floor length windows cased in beige velvet curtains. The bed was placed at an angle over in one corner of the room with a large mirror behind it. When we studied the architect pictures we discovered the mirror was where the entrance into the room once would have been. In fact it use to be Lloyds bank. There was a double sofa bed made up for the boys with matching velour cushions and throws. The floor appeared to be the original wooden floorboards that creaked slightly as you walked across them. Matching dark wooden furniture completed the look and I was pleased to see so much storage. The boys were pleased to see the giant TV, which was actually on a bracket that meant you could watch it very comfortably in bed.
The bathroom was just as grand with the same huge stone windows. There was a double sink laid out with Molton Brown miniatures (my favourite), a bath and separate built in double shower. There were four shower heads which could be altered depending on whether you wanted a massage shower or not. Plus you could manoeuvre them in the direction you wanted. I have already decided when we change the bathroom that we need something similar at home. There was plenty of white fluffy towels and two monogrammed robes. 
On our first night we ate in the restaurant upstairs. Laid out with white table clothes and dark pink flowers it was very inviting. Once we had taken our seats I noticed the painted mural on one end and the most fantastic lights. The one in the centre of the room was a globe which rotated. The rooms itself was painted dark green which went very well with the wood panelling. Friday night was steak night which we both opted for. There is also an al a carte menu and kids menu. Both boys opted for smaller versions of adults meals. There service was very good, nothing was too much trouble and food very tasty. 
It was nice to eat in an environment where the boys were accepted. Although it was busy with some non hotel guests also visiting, we were not hurried in anyway. We all relaxed and had a lovely meal… not sure the last time that happened?
Breakfast is served in the same room with continental and cooked breakfast included in the room rate. Which is absolutely amazing when you think of the price of the room. You help yourself to the continental spread and can choose from the menu when it comes to the cooked options. Theres a wide choice but being a creature of habit I had avocado and smoked salmon on granary toast most mornings. This was actually a combination of two different dishes on the menu. The traditional breakfast was also a huge hit with Hubby and Monkey had the poached eggs most mornings.
The continental spread included a wide choice of cereals, fruit and yogurts. As well as toast, croissants and hot cross buns. The food really set us up for a day of exploring.
Things we loved about Morgans Swansea
The location is perfect for exploring all that Swansea has to offer – 10 Things to do in and around Swansea
The hotel has a small carpark at the front which is perfect considering its in the city centre. When we visited we didn't have any problems with getting a space but you should look to prebook.
The room itself is beautiful. I also like how each room is unique.
They are set up for kids, charging only £12.50 for an extra bed a night. The activity packs are a nice touch, kids menu in the restaurant and a wii in some of the rooms.
Everything you need is in one place with a lovely restaurant and bar on site you don't need to leave the hotel if you don't want to.
Its the little things I like – the painted mural in the dining room, architect plans on the walls, stained glass windows and lots more original features signalling the buildings past.
All the staff were really friendly and helpful
There really isn't anything we didn't like about the hotel we could not have asked for a better stay. We would without doubt look to visit again and have already recommended it to several friends. Thank you for having us Morgans Swansea we will be back!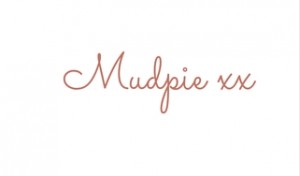 If you've liked this post please follow me on my social media channels:
Mudpie Fridays: Twitter | Instagram | Facebook | Pinterest | LinkedIn
We were invited to stay at Morgans Swansea as part of a press trip all thoughts and opinions are my own.