Review: Room Mate Bruno Rotterdam: Over Easter half term we had a family trip to Rotterdam while we were there we stayed at Room Mate BRUNO a hotel located in the Kop Van Zuid district bordering the Maas River. One of the trendiest areas in the city many of the old dock buildings have been transformed into hotels and restaurants. Room Mate BRUNO was actually former tea warehouse owned by the Dutch East India Company.
As you walk into reception you can not fail to be impressed by what you see. Over to the right the impressive long reception desk has glass bubbles behind it. With white triangle bean bags and metal blue flowers providing a casual lounging area at the end. To the left bright blue velvet furniture blends into orange and yellow seating around a fire pit. The fire pit is lit but not hot instead lights and steam make an impressive centre piece. 
Due to room complications we ended up with several different rooms during our stay. They all differed on layout and set up despite being all on the same floor. It's worth considering this when booking to ensure you get the room that meets your needs. They were all brightly coloured with high ceilings and exposed iron gurders, a nod back to the hotel's roots. 
Our first twin room had the beds against the walls which made it look very big. It also left a lot of space at the end of the room for a desk and chair. The bath room area was separated by a black pull across door. The brightly coloured rain shower and double sink set up gave the feeling of opulence and you couldn't help but love it. Monkey however was only concerned by the huge TV! Very cleverly the channels are group by language so it didn't take long to find the English speaking kids ones. The fact that they had Discovery was even more of a bonus, since it's his favourite channel!
The second room I stayed in with Kipper had a huge double bed, but less space. The bathroom area was open plan and had a bath as well as a shower which is more practical with little ones. The storage was also by the door like the other room and instead of a colour palate of blues this one was bright yellow. I would have liked to see one of their family rooms but unfortunately they did not have any available when we stayed. Not surprising as I can see why the hotel is so popular. 
The rooms are operated by a card system, the lift works on the same basis. It's nice to have that extra layer of security. There is also a carpark under the hotel which we made use of. It's costs 3€ an hour or 20€ a day which is cheaper than the other local car parks. Spaces are limited so it's worth seeing if you can reserve a space when you book the room. There is an extensive mini bar in the room which looks in keeping with the prices we saw in bars and restaurants. 
Breakfast is served downstairs in the restaurant. Its probably one of the most unusual breakfasts I have ever seen as they had mini chocolate eclairs and iced donuts on their pastry table. Needless to say Monkey thought it was the best hotel breakfast he had ever had. There was a wide range of fruit, cereals, bread, cold meat and cheese. As well as scrambled egg, sausage and bacon. They also made mini pizza and crostini which was delicious. The breakfast room was full of light and sitting in the big velvet chairs you could have been forgiven for thinking you were living it up somewhere ridiculously expensive.
What I really liked about the hotel was the food market which was located to the side of the hotel. Hubby and Kipper drove over on Friday night to meet us and it was the perfect place to grab a drink and bite to eat. There were lots of different stalls to choose from including burgers, tapas, Thai, Vitienamese and even a little cupcake stall. In the centre there  was a large bar with lots of tables and live music. Its exactly the sort of place Hubby and I would have thrived in before the kids. However with the boys its was a little bit too adult so we managed to find a quieter corner out the back away from the bar. If we had been staying as a couple I don't think we would have needed to step outside the hotel in the evenings at all.
Room Mate BRUNO also catered for business functions with eve real conference rooms, there was an onsite gym and a beautiful blue auditorium with swinging chairs. 
I can not fault the helpfulness of the staff. When there was a problem with our booking on the first night the lady at reception did everything she could to help. Furthermore when there was another problem when Hubby and Kipper turned up the staff bent over backwards to get us rooms next to each other. There are Room Mate hotels in Europe and in North America, including Amsterdam, Paris, Madrid and New York.  I would without doubt look to stay in a Room Mate hotel again and would recommend Room Mate BRUNO for those looking to visit Rotterdam.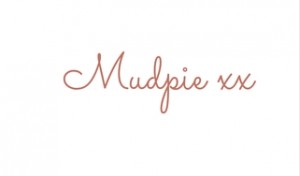 If you've liked this post please follow me on my social media channels:
Mudpie Fridays: Twitter | Instagram | Facebook | Pinterest | LinkedIn